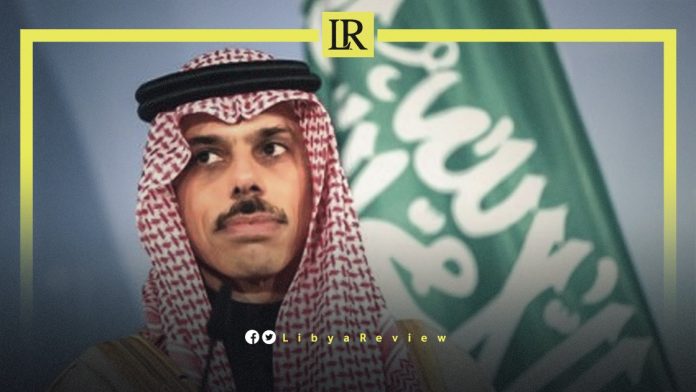 Saudi Foreign Minister, Prince Faisal bin Farhan Al Saud called for the withdrawal of all foreign forces and mercenaries from Libya.
During his speech before the United Nations General Assembly, Al Saud renewed Riyadh's support for water security in Egypt and Sudan. He also called for the withdrawal of foreign forces from Libya.
"We support multilateral international action within the framework of the United Nations to confront the challenges facing our world, and actively participate in achieving a more peaceful and just world," he added.
Earlier this month, the UN Secretary-General, António Guterres, announced the appointment of former Senegalese Minister and UN diplomat, Abdoulaye Bathily, as the new UN Envoy to Libya, after the Security Council gave its approval.
Guterres said Bathily brings 40 years of experience to the job of Special Representative, and Head of UNSMIL. The decision to appoint Bathily came after a nine-month search, amid increasing chaos in the oil-rich nation.
The last UN Special Representative, Ján Kubiš resigned on 23 November 2021, after 10 months on the job. A number of candidates proposed by Guterres were rejected by Security Council members, Libya, or neighbouring countries.
In December 2021, Guterres appointed veteran American diplomat, Stephanie Williams, a former UN Deputy Special Representative in Libya, as his Special Adviser — a job that did not require Security Council approval. She left at the end of July, this year. The mission has had no leader since, as Libyans grapple with a constitutional and a political crisis.
Libya has been in chaos since a NATO-backed uprising toppled longtime leader Moammar Gadaffi in 2011. The county has for years been split between rival administrations, each backed by rogue militias and foreign governments.
The current stalemate grew out of the failure to hold elections in December, and the refusal of Prime Minister Abdel-Hamid Dbaiba, who led the transitional government, to step down. In response, the country's eastern-based Parliament appointed a rival Prime Minister, Fathi Bashagha, who has for months sought to install his government in Tripoli.