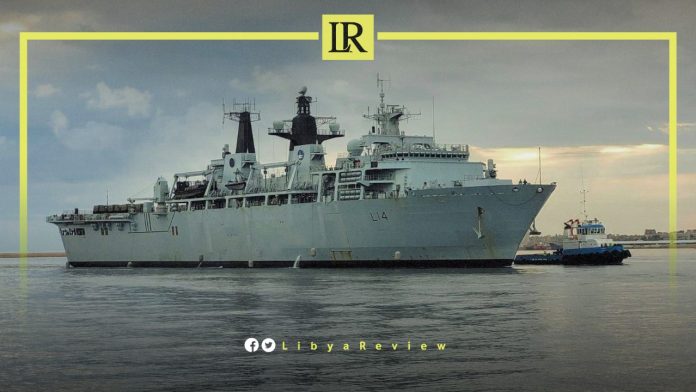 On Wednesday, the UK Embassy in Libya announced the arrival of the HMS Albion ship to Libya.
In a tweet, the Embassy said: "This morning HMS Albion docked in Tripoli, the first visit by the UK Royal Navy to Libya in 8 years. The ship's crew is looking forward to a great day with their Libyan Navy counterparts."
It added that the UK is, "committed to working with all Libyan partners for greater stability."
Last month, the UK condemned the violence perpetrated by armed groups in Tripoli. It called for an immediate cessation of hostilities, and for all parties to engage in UN-brokered dialogue.
"The protection of civilians is critical, and access must be provided for humanitarian personnel," said Lord Tariq Ahmad, the Minister of State of Foreign, Commonwealth, and Development Office (FDCO).
The UK official stressed that there can be no military solution to the ongoing legitimacy crisis in Libya.
"It is imperative that all Libyan parties engage with the UN to agree on a path towards free, fair, and inclusive elections, with support from all international actors. The wishes of the Libyan people must be prioritised ahead of narrow self-interests," he added.
The UK official affirmed his readiness to work with "Libyans, the UN, and international partners to achieve sustainable peace, stability, and prosperity in Libya."
The Embassy called for an "immediate end to violence" in Tripoli, and condemned "any attempts to seize or maintain power by force," stressing the need to protect civilians as "paramount."