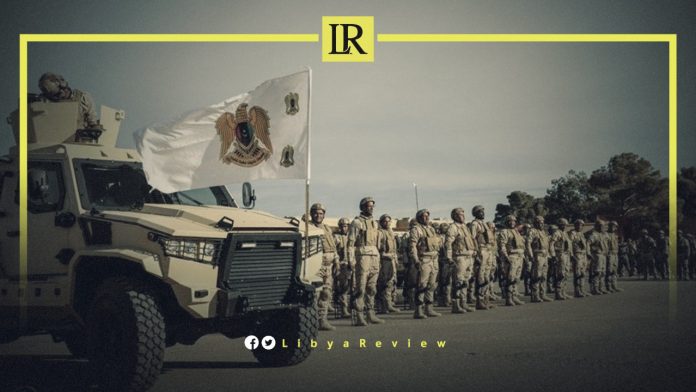 Global Firepower, the US military website which specializes in ranking military forces, awarded Libyan Army 72 out of 142 countries worldwide.
According to the website, Libyan military spending amounted to $3.4 billion in 2022.
It noted that each state is assessed on individual and collective values, processed through its in-house formula to generate its PwrIndex score. Some values are estimated when official numbers are not available. Libya was ranked the same in 2021.
Notably, Libya recorded the largest increase and improvement in the Global Peace Index for 2022. Alongside Egypt, Saudi Arabia, the Philippines, and Algeria, according to the Global Peace Index. Libya ranked 14th in the Arab world, and 151st globally.
According to the report, the Libyan Army jumped five places to 151 in the world rankings, out of 163 countries, compared to the past five years. This occurred after several armed conflicts, and was a result of a ceasefire agreement being reached in October. The ceasefire agreement led to relative calm on the ground, but with several flare-ups recently between armed groups.
The report noted that the intensity of the internal conflict remained high.
Libya has been in chaos since a NATO-backed uprising toppled longtime leader Muammar Gadaffi in 2011. The county has for years been split between rival administrations, each backed by various militias and foreign governments.
The current stalemate grew out of the failure to hold elections in December, and the refusal of Prime Minister Abdel-Hamid Dbaiba, who led the transitional government, to step down. In response, the country's eastern-based Parliament appointed a rival Prime Minister, Fathi Bashagha, who has for months sought to install his government in Tripoli.