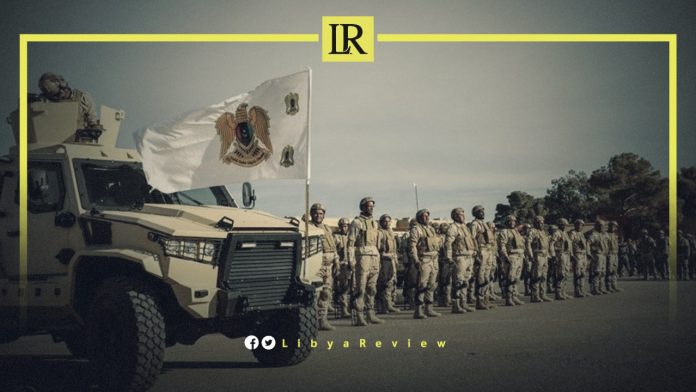 Libya ranked fifth in Africa and 52nd globally out of 142 countries in the military spending index, which was estimated at $3.4 billion in 2022, according to the Global Firepower (GFP).
In a statement, the United States (US) military website, which specialises in ranking military forces, added that there are very weak indicators in which Libya ranked 140 out of 142, which pertain to special mission aircraft, military manpower reserves, paramilitary force, helicopter carrier fleet, and submarines.
It also explained that Libya occupied advanced ranks in other indicators, including the missile carrier, proven oil reserves, foreign debt, the fleet of frigates and self-propelled vehicles, oil production, major ports, and commercial terminals.
The website also revealed that Libya owns 100 tanks, 2275 armored vehicles, 183 self-propelled vehicles, and 450 missile carriers, explaining that there are only seven warships in the country and one frigate with the absence of aircraft carriers and submarines.
Notably, Libya recorded the largest increase and improvement in the Global Peace Index for 2022. Alongside Egypt, Saudi Arabia, the Philippines, and Algeria, according to the Global Peace Index. Libya ranked 14th in the Arab world and 151st globally.
According to the report, the Libyan Army jumped five places to 151 in the world rankings, out of 163 countries, compared to the past five years. This occurred after several armed conflicts and was a result of a ceasefire agreement being reached in October. The ceasefire agreement led to relative calm on the ground, but with several flare-ups recently between armed groups.
The report noted that the intensity of the internal conflict remained high.
Libya has been in chaos since a NATO-backed uprising toppled longtime leader Moammar Gadaffi in 2011. The county has for years been split between rival administrations, each backed by various militias and foreign governments.
The current stalemate grew out of the failure to hold elections in December, and the refusal of Prime Minister Abdelhamid Al-Dbaiba, who led the transitional government, to step down. In response, the country's eastern-based Parliament appointed a rival Prime Minister, Fathi Bashagha, who has for months sought to install his government in Tripoli.