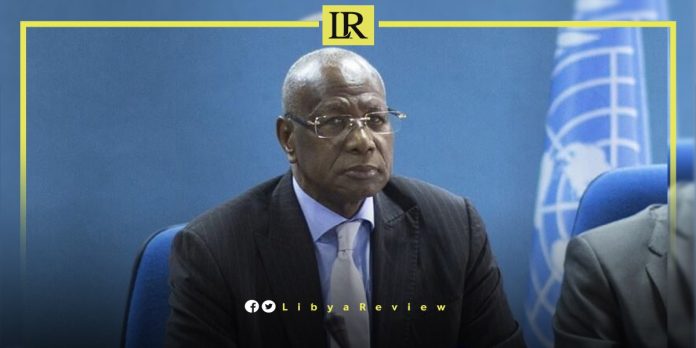 On Saturday, the United Nations (UN) Envoy to Libya, Abdoulaye Bathily, met with the Permanent Representative of Egypt to the UN, Osama Abdel-Khalek. He confirmed Egypt's support for Bathily's efforts in Libya.
In a tweet, Abdel-Khalek said that he was, "pleased to receive H.E. Abdoulaye Bathily, the new UN Special Representative of the Secretary-General (SRSG) for Libya and Head of the United Nations Support Mission in Libya (UNSMIL)"
He added, "I conveyed Egypt's utmost support and best wishes for success in his tenure. UNSMIL's pivotal role at this critical juncture cannot be more emphasised."
In late September, Foreign Minister Sameh Shoukry said, "Egypt is committed to backing the UN peacekeeping and peace-building role, and actively participating in peacekeeping operations in conflict-hit regions, especially in Libya."
These remarks came during a meeting with UN Secretary-General, António Guterres, at the end of his participation in the high-level meetings of the 77th session of the UN General Assembly.
Shoukry also reaffirmed Egypt's commitment to supporting the Libyan people's quest for elections, "as it is the only way out of the decade-long crisis."
He added that Egypt will "not spare any effort to achieve national reconciliation in Libya," stressing the importance of "maintaining Libya's unity and encouraging dialogue between all rivals."
The Foreign Minister hailed the "great efforts exerted by the UN to reach a Libyan-led political solution that results in an end to the political crisis, and the holding of presidential and parliamentary elections as soon as possible."
Libya has been plagued by turmoil and divisions since the 2011 ouster of late ruler Moammar Gaddafi.
UN-sponsored talks between rivals to agree on a constitutional framework for holding the long-awaited elections have been deadlocked.
Libyans are still waiting for elections to take place, in hopes that the vote will contribute to ending years of armed conflict in the oil-rich country.
Guterres announced the appointment of former Senegalese Minister and UN diplomat, Abdoulaye Bathily, as the new UN Envoy to Libya, after the Security Council gave its approval.
Guterres said Bathily brings 40 years of experience to the job of Special Representative and Head of UNSMIL. The decision to appoint Bathily came after a nine-month search, amid increasing chaos in the oil-rich nation.