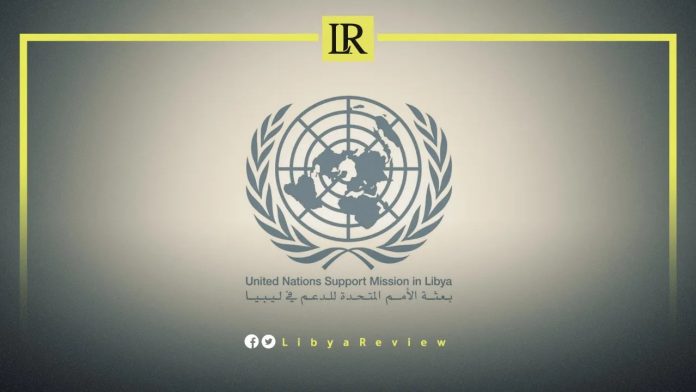 The United Nations Support Mission in Libya (UNSMIL) confirmed its commitment to achieving peace in Libya.
On the International Day of Peace, UNSMIL said it is committed to achieving peace in Libya, "through an inclusive Libyan-led and -owned process. "
UNSMIL explained that it will "continue to engage with all Libyan actors to advance the peace process and the elections the Libyan people demand. "
On Tuesday, the former Head of the UN Mission in Libya (UNSMIL), Ian Martin stressed that "the situation in Libya has turned into a political armed conflict fueled by external parties."
In press statements, he said: "the role of the United Nations in providing assistance to pushing forward the political track in Libya has been weakened. There are also major obstacles that hinder Libyans' ability to get out of their crisis."
Martin also added that holding the 2012 elections was a purely Libyan decision, before the country became fertile land for regional interference. This led to the emergence of deep divisions, and subsequent conflicts.
He added that the new envoy to Libya, Abdoulaye Bathily faces a number of challenges, notably foreign interference and regional conflict.
Earlier this month, the UN Secretary-General, António Guterres, announced the appointment of former Senegalese Minister and UN diplomat, Abdoulaye Bathily, as the new UN Envoy to Libya, after the Security Council gave its approval.
Guterres said Bathily brings 40 years of experience to the job of Special Representative, and Head of UNSMIL. The decision to appoint Bathily came after a nine-month search, amid increasing chaos in the oil-rich nation.
The last UN Special Representative, Ján Kubiš resigned on 23 November 2021, after 10 months on the job. A number of candidates proposed by Guterres were rejected by Security Council members, Libya, or neighbouring countries.
Libya has been in chaos since a NATO-backed uprising toppled longtime leader Moammar Gadaffi in 2011. The county has for years been split between rival administrations, each backed by rogue militias and foreign governments.
The current stalemate grew out of the failure to hold elections in December, and the refusal of Prime Minister Abdel-Hamid Dbaiba, who led the transitional government, to step down. In response, the country's eastern-based Parliament appointed a rival Prime Minister, Fathi Bashagha, who has for months sought to install his government in Tripoli.