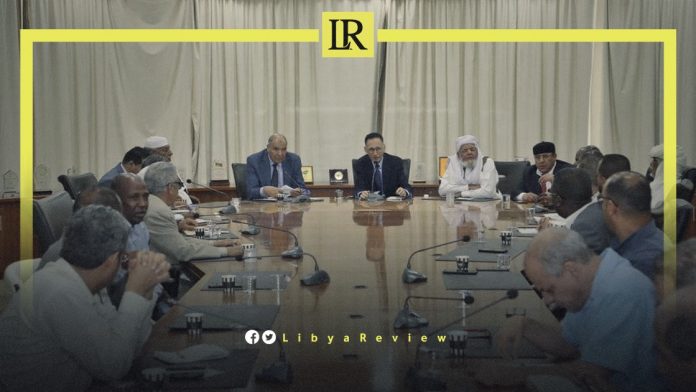 Libyan Minister of Economy and Trade, Mohamed Al-Hwaij met with representatives of the southern region to discuss the fuel shortage in the country. Representatives of the Brega Oil Marketing Company, and representatives of fuel distribution companies participated in the meeting.
The meeting stressed the need to reorganize Libyan fuel stations, in order to ensure a fair and sufficient distribution mechanism, without issues.
The participants also stressed the need to work on establishing new petrol stations, operated by the Brega Company, especially in the Ghat region. It was also agreed to establish new gas depots, as the current reservoirs remain far away from cities in the area.
The Southern Libyan border areas remain a region of endemic instability, wracked by communal conflict and rampant smuggling. The region has long existed on the periphery of Libya's politics and international concerns.
Increasingly, the vacuum of governance in the south has drawn in political actors from northern Libya and outside states. This has given smugglers greater access to the ungoverned border between Niger and Libya, and helped fuel the unprecedented flow of migrants to Europe. Extremists seeking refuge in the south, and migrants being smuggled through the region directly impact the security of Libya, and the wider region.
In August, Libyan protesters threatened to shut down the southern oil and gas fields, if the government failed to meet their necessary needs, especially from fuel and gas.
In a statement, Bashir Al-Sheikh, the coordinator of the Fezzan movement, said that the residents of southern Libya are lacking basic rights.
He added that the southern region suffers from endemic instability, communal conflict, a shortage of basic services, rampant smuggling, and fragmented or collapsed institutions.
Al-Sheikh stressed that the residents of southern Libya demand the construction of oil refineries in the area, the re-operation of Fezzan airports to resume international flights, and providing youths with suitable job opportunities.