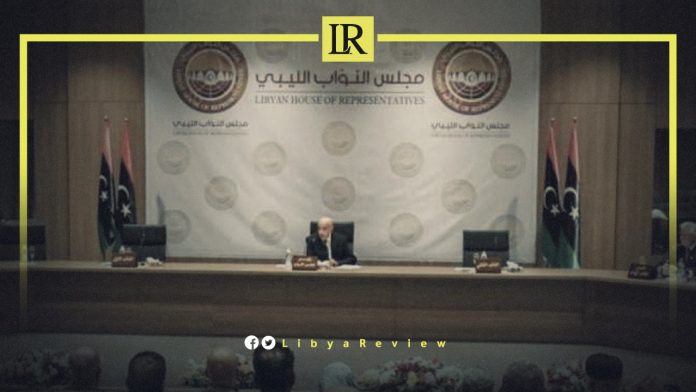 On Monday, the Libyan Parliament rejected the energy deal signed between Turkey and the Libyan Government of National Unity (GNU), headed by Abdel-Hamid Dbaiba.
In a statement, the Energy and Natural Resources Parliamentary Committee confirmed that the GNU's "mandate has ended and it has no longer a legal authorization to broker any international deals."
The committee added that the "signing of the agreement with Turkey is illegal, and not binding for the Libyan state, as it was signed by a non-eligible party."
It also rejected "such individual actions by the outgoing government, which seeks to stay in power at the expense of the capabilities of the Libyan people."
The committee urged "international partners not to deal with the Dbaiba government as it lacks legitimacy and legal eligibility and does not represent the Libyan people."
It explained that the GNU has no control over Cyrenaica and Fezzan, but rather is "trying to drag the country into a dead-end."
Earlier today, Libya and Turkey signed several economic agreements that included potential energy exploration in maritime areas, Mevlut Cavusoğlu, Turkey's Foreign Minister said.
The agreements will allow for oil and gas exploration in Libyan waters. This comes three years after the two countries signed a maritime border deal.
Speaking at a ceremony in Tripoli, Cavusoğlu and Libyan Foreign Minister, Najla Al-Mangoush said they had signed memorandums of understanding (MoU) aimed at benefiting both countries.
"We've signed a Memorandum of Understanding on exploration for hydrocarbons in Libya's territorial waters and on Libyan soil, by Turkish-Libyan companies," Cavusoğlu said in Tripoli.
Cavusoğlu was accompanied to Tripoli by a high-level delegation including Energy and Natural Resources Minister Fatih Dönmez, Defense Minister Hulusi Akar, Trade Minister Mehmet Muş, Communications Director Fahrettin Altun, and Presidential Spokesperson Ibrahim Kalın.
Earlier, it was leaked that the agreement would refer to the leasing of the Exclusive Economic Zone of Libya to Turkey, for the exploration of oil and natural gas by Turkish companies.