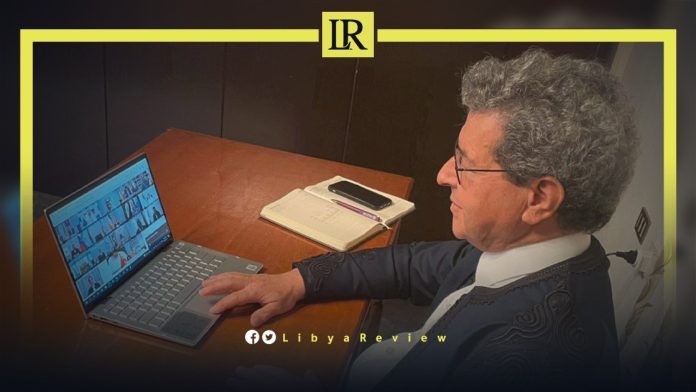 OPEC has agreed to keep Libya excluded from its decision to cut daily production, by 2 million barrels per day.
This came during the 33rd ministerial meeting of OPEC and non-OPEC ministers. Libya's Minister of Oil and Gas, Mohamed Aoun participated in the meeting via video conference.
"Libya's oil reserves give it ample resources to pay for a national reconstruction effort, if only its political tensions can be resolved," according to the Bloomberg News Agency.
In a report published on Friday, Bloomberg said that the country's oil production "is a fraction of what it might be, with militias and political protesters regularly shutting down oil fields, pipelines, and ports to push their demands."
It noted that the country remains "beset by periodic crises and bloodshed." United Nations-backed efforts to reconcile the oil-rich nation's two competing governments have stalled.
The war in Ukraine is pushing Libya's plight down the international agenda, draining impetus from the peace process. All the while, basic public services are fraying and living standards declining amid galloping inflation.
Oil output plummeted in April, amid the latest power struggle. It later recovered after the state-owned National Oil Corporation's (NOC) management was overhauled, and an agreement was reached to ease tensions between the NOC and the Oil Ministry.
The dysfunction is obstructing efforts to overhaul the country's antiquated and poorly maintained energy infrastructure. According to Bloomberg, companies including France's Total Energies, Eni of Italy and Royal Dutch Shell stand ready to invest billions of dollars to "exploit" Libya's oil and natural gas reserves, as well as its potential for solar power.
Libya has been in chaos since a NATO-backed uprising toppled longtime leader Muammar Gaddafi in 2011. The county has for years been split between rival administrations, each backed by various militias and foreign governments.
The current stalemate grew out of the failure to hold elections in December, and the refusal of Prime Minister, Abdel-Hamid Dbaiba to step down. In response, the country's eastern-based Parliament appointed a rival Prime Minister, Fathi Bashagha, who has for months sought to install his government in Tripoli.