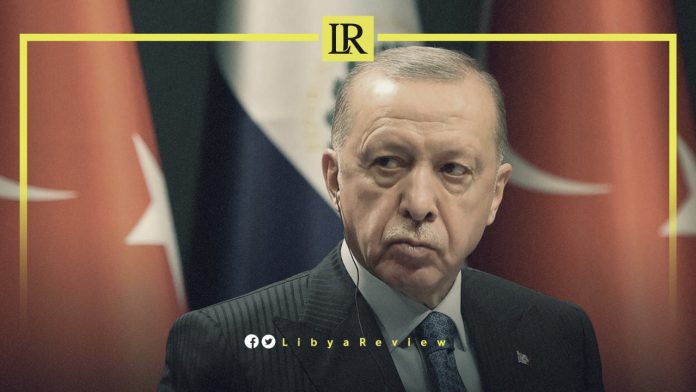 The Italian Newspaper, "il Giornale" reported that Italy has been cut off from the Libyan energy sector, due to recent moves by Turkey.
Libya and Turkey have signed a series of agreements to explore both onshore gas and oil fields, as well as in the exclusive offshore economic zone, which extends enormously to the south of the island of Crete.
The text is still classified, but according to rumours gathered by the Journal, the duration would be 50 years. "A punch in the stomach for our country, historically linked to the energy riches of Libya, in this moment of serious gas difficulties given the war in Ukraine. Even more to Greece, Egypt, and Cyprus, which strongly contest the delimitation of the exploration area on the sea. The European Union has also struck a blow against the agreement," the newspaper reported.
"Italy was left with a handful of flies in hand thanks to the inaction of the second Conte government and the Draghi executive – with Foreign Minister Luigi Di Maio taking over the Libyan dossier, clipping the wings of the Defence sector too. In Misrata we closed the military hospital, leaving about thirty soldiers, together with twenty others in Tripoli. A fictitious presence compared to the Turkish military power that supports the government of Tripoli, albeit which has lapsed since December. The not only military memorandum, which saved the capital in 2019 from the siege of General Khalifa Haftar with the intervention of the Sultan's (President Erdogan) troops, is the basis of the agreement that cuts us off," it added.
On Monday a high-level delegation from Turkey landed in Tripoli. This included the Foreign, Defence, Energy, and Trade ministers, respectively Mevlut Cavusoglu, Hulusi Akar, Fatih Donmez and Mehmet Mus. As well as the Head of Intelligence, and the General Staff.
The government of Prime Minister, Abdel-Hamid Dbaiba signed the agreement, guaranteeing his seat thanks to Turkish support. The agreement ranges from energy exploration, to the construction of refining plants and transport to Turkey and third markets.
The newspaper added that in practice, Ankara will end up selling Libyan gas to Italy, "which Gaddafi had entrusted to us for 40 years before we bombed it together with NATO." The agreement includes the use of research and drilling vessels, but also the development and operation of existing or additional oil and gas pipelines in Libya.