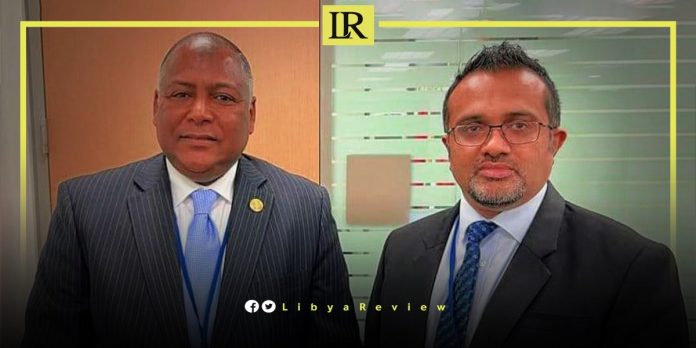 On Saturday, Libya's Minister of Finance, Khaled Al-Mabrouk, held a meeting with his Seychellois counterpart to discuss the issue of the loan granted to Seychelles in the late 1980s. They also discussed the mechanism for settling the outstanding balance of this loan.
The meeting came on the sidelines of the annual meetings of the World Bank and the International Monetary Fund (IMF) for the year 2022, which are held in Washington.
In a statement, the Media Office of the Libyan Ministry indicated that it was agreed, during the meeting, that Seychelles would pay back the $4.5 million loan to Libya within a maximum period of one year from the date of the settlement agreement, which is set to be signed before the end of this month.
Libya has handed out more than $2 billion in loans to dozens of governments across the globe. This according to an internal document issued in 2011 that shows the oil exporter's diplomatic ambitions and its struggles to recover its debts.
Libya's foreign lending also shines a light on its attempts, before it emerged from decades of international isolation six years ago, to goad Washington by lending to United States (US) foes such as Nicaragua, Cuba, and the former Yugoslavia.
The document, drafted by Libya's Foreign Ministry and presented to the Peoples Congresses, or grassroots lawmaking bodies, said Libya provided loans to around 40 countries worth a total of $2.197 billion.
As of the end of 2009, Libya had been paid back $1.302 billion, leaving an outstanding balance, when interest is included, of $3.231 billion, it said.
In June 2022, a Maltese court ordered the Bank of Valletta to return over €90 million linked to the heirs of the late deposed Libyan leader, Moammar Gaddafi.
The Maltese authorities had also seized $1.1 billion dollars in a parallel Libyan currency, printed in Russia. Two 2,000-cubic-foot containers packed full of the internationally unrecognized currency were discovered at Malta Customs, and to date, have not been released.