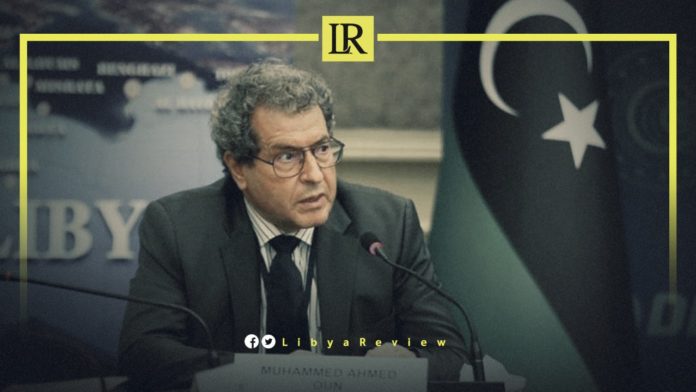 The Libyan Minister of Oil and Gas, Mohamed Aoun accused the Prime Minister of the Government of National Unity (GNU), Abdel-Hamid Dbaiba of "usurping his competencies."
Dbaiba has restructured the High Council for Energy Affairs. This is concerned with all energy sources and their use, and supervises sovereign issues related to energy activities, and decided to chair it.
In turn, Aoun demanded the decision be withdrawn, in a letter addressed to Dbaiba. He noted that this "is an attempt to usurp the competencies of the Ministry of Oil, and contradicts the legislation governing the work of the oil sector."
Aoun added that the decision was issued without his consultation. He asked Dbaiba to address this "grave legal imbalance," calling on him to "respect the law."
Aoun referred to British Petroleum's (BP) selling part of its share to Italy's ENI. He asked Dbaiba not to take any decision in this regard, given that the approval is issued by the Council of Ministers, and not the High Council of Energy.
Notably, Aoun welcomed the MoU signed with Turkey. This comes a day after he strongly criticized the agreement. He claimed he would not support it until his "observations are included in the memorandum."
His observations express "a national position related to fruitful cooperation and peer-to-peer terms." He added that he is "not afraid to leave the government" for his comments.
"I have informed Minister of State Adel Juma for Cabinet Affairs not to sign the agreement until observations are being included in the memorandum," he added.
"I travelled on a business mission, but I was surprised that Mohamed Al-Hwaij was appointed as the ministry's charge d'affaires." He said he believed Al-Hwaij was selected to "approve" his observations.