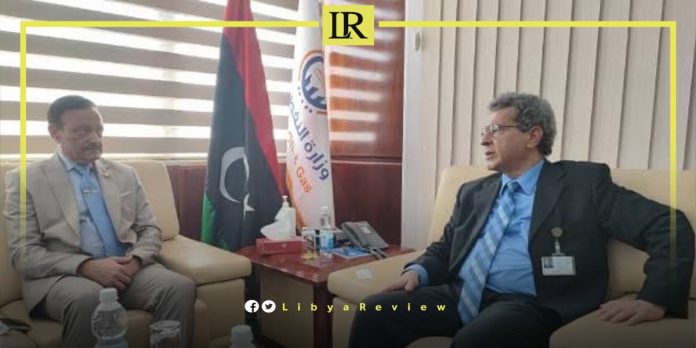 The Libya Minister of Oil and Gas, Mohamed Aoun held a meeting with the Ambassador of Pakistan to Libya, Rashid Javed in Tripoli.
The Ambassador affirmed his desire to increase bilateral cooperation in all fields, especially the oil and gas sector.
He stated that Pakistan is one of the largest exporters of trained manpower, and can contribute to Libya's development plans.
Aoun gave an overview of the future prospects of the Libya oil industries, both discovery and production, as well as the future of the petrochemical industry.
He added that Libya encourages international companies to participate in the development of the oil and gas sector, as well as alternative energy. This is in line with the aspirations of the international community to reduce carbon emissions.
Libya and Pakistan agreed to prepare a memorandum of understanding to be studied, as a road map for future cooperation.
Days ago, Aoun said that there is a noticeable rise in oil prices in the global market. He added that the closure of oil fields and ports during this period deprives the public treasury of benefitting from this boom.
In an interview with the Head of the Council of Elders, Murada Abu Seif Omar Al-Zawawi, Aoun explained that oil and gas are a source of income for all Libyans. He added that the ministry is trying hard to neutralize the sector from political strife.
The minister stressed the need to invest in sustainable development in the areas adjacent to oil fields and ports. In turn, Al-Zawawi affirmed that the council is against the closing of the oil fields, under any justification.
He referred to the abysmal living conditions in the region, noting that residents have not benefitted from the National Oil Corporation (NOC) or any other party, despite its presence in the area.