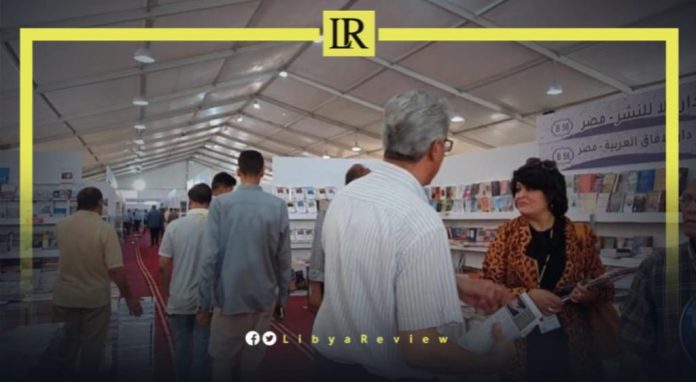 The Benghazi International Book Fair received more than 7,000 visitors from Benghazi and nearby cities over the past two days, sources told Libyan News Agency.
The sources explained that the fair received nearly 5,000 visitors on its first day, and over 2,000 on its second day. "Given this remarkable turnout, the executive management of the fair has increased opening hours until 9 pm."
A member of the Arab Publishers' Association, Ahmed Abdel-Moneim praised the role played by the Libyan National Army (LNA) in facilitating entry procedures and participation in the Benghazi International Book Fair 2022.
In a press statement on Sunday, Abdel-Moneim expressed his "joy at holding such international forums in the city of Benghazi. As this represents a great opportunity for the city and people."
He stressed the importance of these events in "enlightening minds and fighting against stray ideas that target the youth of the country, and drag them to an unknown fate."
The Benghazi International Book Fair 2022 kicked off on Saturday, 15 October. The first session will take place with the participation of 13 Arab countries, and will continue until 23 October.
244 publishing houses and libraries are participating in the exhibition, which is being held at the Tibesti Hotel in Benghazi. This includes 138 publishing houses with direct wings, and 106 through agencies of other publishing houses.
In a press conference, the Director-General of the exhibition, Ali Bin Jaber said that the selection of the opening day "coincides with the anniversary of the call of the Commander-in-Chief of the Libyan National Army, Field Marshal Khalifa Haftar, to the youth of Benghazi in 2014 to confront the terrorists, and in which the popular confrontations began."
The countries participating in the exhibition are: "Syria, Lebanon, Jordan, Egypt, the UAE, Kuwait, South Sudan, Oman, Tunisia, Algeria, Saudi Arabia, Libya, and Sudan, in addition to an Arab house from Sweden."
Bin Jaber stated that the exhibition will contain approximately 132,000 titles, in various categories. He pointed out that it will "witness the signing of agreements to distribute books between the participating publishing houses."