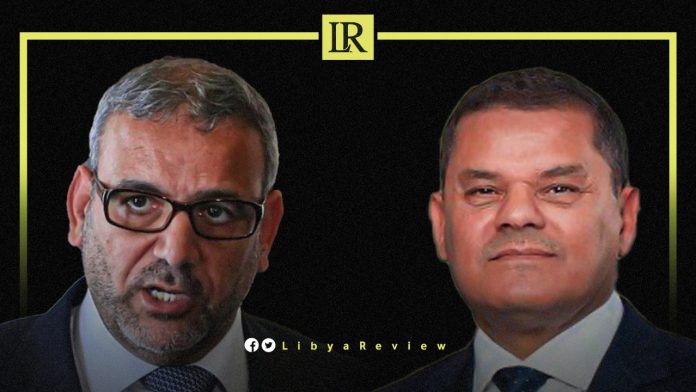 On Friday, the Prime Minister of the Government of National Unity (GNU), Abdel-Hamid Dbaiba tweeted that "Libyans are asking everyone to fulfil their commitments to holding Presidential elections, but any talks about parallel tracks such as sharing of sovereign positions are no longer acceptable." "I renew my call to Parliament Speaker, Ageela Saleh and the Head of High Council of State (HCS), Khaled Al-Mishri to agree on a fair constitutional basis, in order to end the legal differences that prevent the holding of elections, as happened last December," Dbaiba added. Minutes later, he received a response from Al-Mishri, saying: "Mr. Dbaiba, stop selling illusions to the Libyan people."
"You have to work to provide medicines for oncology patients and school books for students. You have nothing to do with what is none of your business or your powers; just do your job" Al-Mishri continued.
Notably, Saleh and Al-Mishri agreed to unify the executive authorities of Libya by 2023, they said in a joint statement on Friday.
This came in their meeting in Morocco to discuss the political blockage, the constitution, and the distribution of sovereign positions.
During a joint press conference at the headquarters of the Moroccan Ministry of Foreign Affairs, Al-Mishri said: "2023 will not come unless the executive authority and sovereign positions are united."
"I agreed with Saleh that the division of institutions led to poor conditions for citizens, and a deepening of the crisis. We agreed on 2 out of 7 sovereign positions," he added, without mentioning further details on the agreed positions.
The duo also affirmed the "necessary procedures for the Parliamentary and Presidential elections as soon as possible."
In turn, Saleh said he agreed to resume dialogue to "do what is necessary for the holding of Parliamentary and Presidential elections, in accordance with a roadmap and legislation."
"We agreed to implement the outputs of the Bouznika track, related to sovereign positions in the coming weeks and before the end of December," Saleh added.
The last meeting between Saleh and Al-Mishri took place in Geneva in late June, under the auspices of the former Special Adviser to the UN Secretary-General, Stephanie Williams. The two parties failed to agree on a constitutional framework regulating the election process. This is due to differences over the terms of running for the Presidency. Saleh has demanded the candidacy of military personnel and dual nationals, but Al-Mishri has rejected this article.
On 10 February 2022, the Libyan Parliament announced the unanimous appointment of Fathi Bashagha as the new Prime Minister. But incumbent PM, Abdel-Hamid Dbaiba warned that the appointment of a new interim government could lead to war and chaos in the country. He renewed his pledge to only hand power over to an elected government.