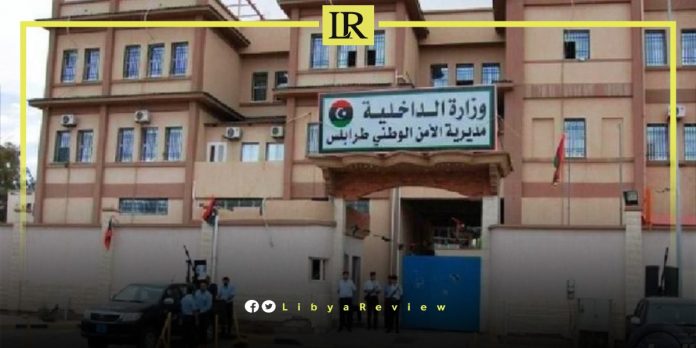 On Saturday, a Libyan man killed his father and stabbed his sister and mother, before attempting to commit suicide in the Znata area of Tripoli.
According to eyewitnesses, the Libyan man killed his father and stabbed his mother with a knife. He then deliberately wounded his sister when she attempted to take their mother to a neighbour's house for shelter.
They added that the killer, who was likely under the influence of drugs, stabbed himself before being arrested by security forces.
The Libyan security services in Tripoli referred the defendant to the competent authorities to complete all legal procedures against him. The father's body was transferred to the Mitiga Hospital.
Tripoli ranked 50th in the world, in the Crime Index classification for cities, and second in the Arab world, with Damascus coming first. Tripoli received 64.27 degrees on the crime index, a high crime level.
The Crime Prevalence Index aims to assess the general level of crime in 135 countries around the world. The crime index is based on several criteria; such as murder, robbery, and rape.
The United Nations Support Mission in Libya (UNSMIL) said it has documented a number of cases of illegal arrests and detention, enforced disappearances, torture, and extrajudicial killings of civilians, officials, journalists, civil society members, and human rights activists in Tripoli during the past year.
"Under international human rights law, no one may be arbitrarily arrested or detained. Torture-enforced disappearances and extrajudicial killings are strictly prohibited, as are abductions and kidnappings," UNSMIL has said.
Libya has been mired in conflict since former Libyan leader Muammar Gaddafi was deposed and killed in a NATO-backed uprising in 2011. Plagued by divisions between competing institutions in the east and west, Libya remains split between rival forces, with two opposing executives in place since February.