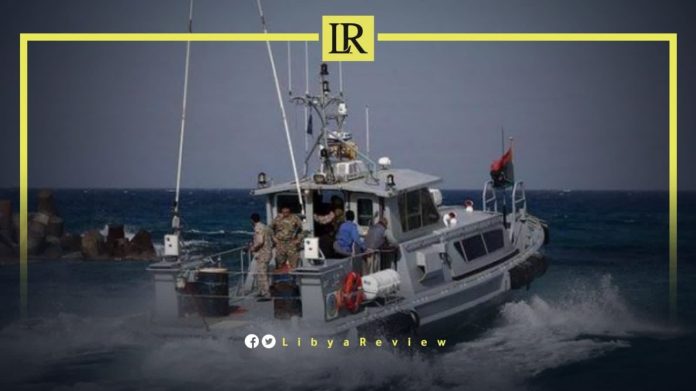 Sea Watch, a non-profit humanitarian organization that provides maritime rescue in the Mediterranean sea, has published photos that show alleged collaboration between the Libyan Coast Guard, and human smugglers.
The photos were taken by the Seabird plane, which usually flies over the Mediterranean, reporting boats in distress. On Saturday 8 October, the plane spotted a speedboat carrying about 50 people.
The image shows a number that identifies the boat in question. Soon after, what Sea Watch defines as "the so-called Libyan Coast Guard" intervenes, intercepts the speedboat in distress, and brings on board the migrants.
The practice provides that, in cases like this, the boat carrying the rescued people is made "unseaworthy" – for example, by removing the engine or setting it on fire – so that it is no longer used. It should, therefore, at least be confiscated by the Libyan Coast Guard, so that it does not go back into the hands of the smugglers.
The photos from SeaWatch, however, show that the crew of the Libyan patrol boat are only verifying that the speedboat is still running.
The incriminating photo, thus, arrives on 11 October: the same boat is framed by the Seabird plane, again full of dozens of people offshore. It is clear, Sea Watch implicitly suggests, that the boat was returned to the smugglers themselves, who were able to use it for a new journey of migrants across the Mediterranean.
"For years we have been observing and denouncing the work of the so-called Libyan Coast Guard", Alberto Mallardo of Sea Watch Italia told Fanpage.
"We observe them from the sea and the sky, thanks to our reconnaissance planes. In addition to proceeding with the systematic illegal rejection of those who are captured at sea, the contiguity with those who organize the departures is evident," he added.
For Mallardo, it seems that Libyan patrol boats and so-called smugglers "can pass indifferently from one role to another, with or without uniforms."
This is why, Mallardo concludes, "financing this system is not only unfair but also criminal. In Libya, migrants are subjected to torture and abuse, and detained in prison camps where human rights do not exist. Bringing people back to Libya is an act contrary to international law, and the law of the sea."