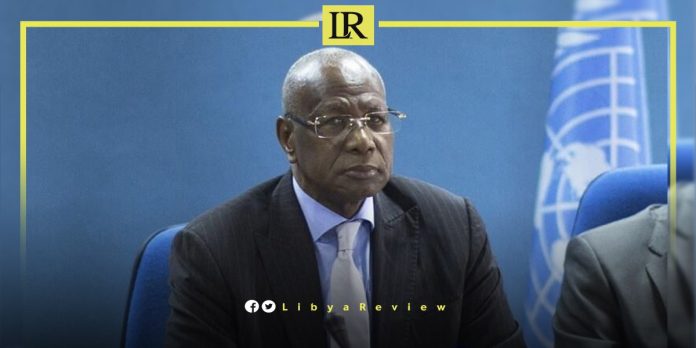 The United Nations Support Mission in Libya (UNSMIL), issued a statement in which it warned against the proliferation of weapons. It expressed its readiness to support the Libyan authorities in its arms control efforts.
In a thread on its Twitter account, UNSMIL said: "This week is the UN disarmament week. Over the last 77 years the UN has worked to create a better world for all people."
"In Libya, peace and stability are at risk because of the proliferation of arms, often in the hands of unregulated armed groups outside of the State's control, which plays a significant role in increasing violence against civilians and the destruction of infrastructure. UNSMIL stands ready to support Libyan authorities in weapons and ammunition management, in close cooperation with the Joint Military Commission (5+5) and political actors. Demonstrated political will is crucial to achieve this goal," it added.
Days ago, a Maltese court cleared the owner of a vessel chartering company and four employees of breaching the EU arms embargo on Libya, according to the Times of Malta newspaper.
The court declared that the military-grade inflatable boats leased to evacuate workers from Libya did not feature among the "very limited" list of prohibited goods.
The five were charged with violating an EU regulation prohibiting the sale, supply, transfer, or export of equipment "to any person, entity or body in Libya or for use in Libya" which might be used for "internal repression".
Investigations by the Maltese anti-terrorist squad were triggered when a boat arrived in Malta with some 20 people in July 2019. They were not asylum seekers, but evidently trained personnel bearing South African, British, Australian, and American passports.
They later told police that they had been tasked by their employer, Opus Capital, to carry out geological surveys in Libya and had opted to flee after noticing a spike in the presence of militias.
Investigations led to charges being issued against the company for ferrying the workers to Libya in terms of a charter party agreement, which was signed between Sovereign Capital and Opus Capital. They denied the charges.
EU Regulation 2016/44, laid out a "most limited list of six goods" which were not to be transferred, sold or supplied to Libya. It did not lay down a blanket prohibition but clearly stated that the prohibition applied "limitedly to goods mentioned under Annex VII". Turning to the case at hand, the court observed that, obviously, goods not included in that list required no "prior authorisation" by the Sanctions Monitoring Board.
"By proving its case on a balance of probability, the defence had reduced the prosecution's case to nothing," the court concluded.