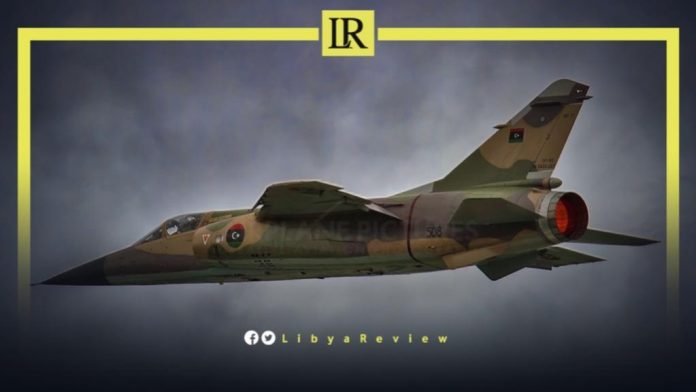 On Saturday, Turkey's Air Force (THK) announced that they will train Libyan fighter pilots and carry out joint aerial patrols over the Aegean Sea. It noted that this comes under the new Libyan-Turkish military agreement signed in İstanbul.
Last week, Libya's incumbent Prime Minister of the Libyan Government of National Unity (GNU), Abdelhamid Al-Dbaiba, visited Turkey for the SAHA EXPO Defence & Aerospace Exhibition. During his visit, he signed a military agreement with Turkish Defence Minister Hulusi Akar.
According to the agreement signed by the two, Turkey will help increase the efficiency of the Libyan Air Force.
The training of Libyan pilots can be seen as the next step after Turkey recently sold the Hürkuş (Free Bird), a tandem two-seat, low-wing, single-engine, and turboprop aircraft developed by Turkish Aerospace Industries (TAI) to Libya.
The THK announced in May that the Hürkuş-B training aircraft would be exported to Libya and that the final contract was signed by the Libyan Air Force Command and TAI.
According to reports in the Turkish media, six of the 14 training aircrafts in TAI's inventory were to be delivered to the Turkish Air Force, and six to Niger and Libya. It is still not clear exactly how many aircraft will be sent to Libya.
Libya and Turkey are actually two countries with very different fighter jets. While Turkey has United States (US)-made F-16s and F-4s in its inventory, Libya has Russian Mig and Su aircraft and two French Mirage jets.
Retired Colonel and military pilot Yüksel Akkale, speaking to Nordic Monitor, claimed that the agreement with Libya has political meaning rather than operational value.
Answering the question of whether Turkish and Libyan aircraft can work together in the eastern Mediterranean, he notes that Libya is not able to patrol the eastern Mediterranean with its own aircraft. This because the distance is too great and it requires complex planning and experience in air refueling.
He suggested that Turkish and Libyan pilots are more likely to conduct joint training and patrol flights in Turkish airspace.
In June, it was reported that the Turkish government continued to pour arms and materiel into Libya in a blatant violation of United Nations (UN) Security Council resolutions that imposed sanctions on arms transfers to the war-torn North-African country.
In a report submitted to the Security Council on May 24th, 2022, UN investigators concluded that the Turkish government continues to violate UN sanctions by transferring military articles and providing lethal training to Libyan factions.
The UN assessed that most of the military training provided by Turkey to the GNU falls under the sanctions regime and thus violated UN Resolution 1970 (2011).
According to a Turkish Ministry of Defence statement on November 30th, 2021, the Turkish army completed the training of 6,799 Libyan soldiers, with 974 still in training.
It is no secret that in addition to supporting the government, which is ideologically close to him, Erdoğan repeatedly said Libya's oil and gas resources were important factors in Turkey's interest in the country. Speaking at a joint news conference in 2020, Erdoğan revealed his plan for Libya's oil reserves. "We aim to expand our cooperation including exploration and drilling operations to take advantage of natural resources in Libyan territory," he said.
Turkey and the GNU in November 2020 signed a military cooperation pact along with a maritime demarcation deal. The maritime agreement, which is not recognized by any Mediterranean country, determines the Turkey-Libya continental shelf and exclusive economic zone (EEZ), while the security deal allows the Turkish government to deploy its troops in Libya.