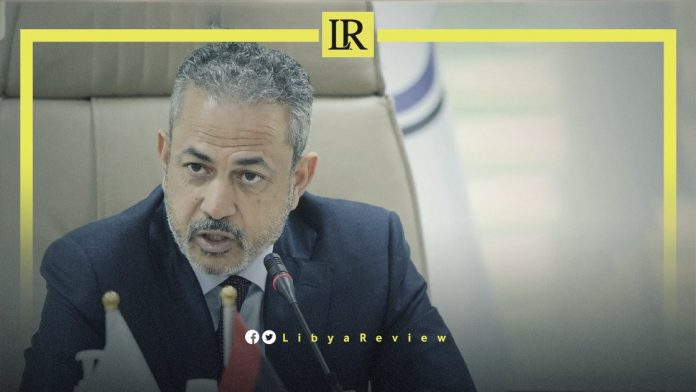 Chairman of Libya's National Oil Corporation (NOC), Farhat Bengdara said that the Corporation looks forward to transitioning to renewable energy sources. This was during his participation at the Abu Dhabi International Petroleum Exhibition and Conference (ADIPEC) in UAE.
Bengdara said that the NOC's strategy "supports a practical, realistic energy transition." He added that the NOC "will work with international partners to make this a reality."
"Great to be joining the ADIPEC CEO roundtable this morning. Looking forward to discussing NOC's commitment to energy security, access, and sustainability," he tweeted.
"CEO's from the UAE's Mubadala Energy and US Halliburton will discuss how the industry is responding to the energy transition and growing energy demand by rebalancing portfolios and shifting investments," the ADIPEC said.
The NOC said in October, that crude oil production has reached 1.2 million barrels per day. It added that condensate production amounted to 49,000 barrels per day.
The Libyan Ministry of Finance of the Government of National Unity (GNU) reported that Libya's oil revenues, from the beginning of 2022 until now reached 77.17 billion Libyan Dinars (LYD) ($15.2 billion).
In a statement, the Ministry of Finance added that the total turnover of the energy sector reached 79.35 billion LYD ($15.7 billion).
The statement revealed that, in the first nine months of 2022, the National Oil Corporation (NOC) signed agreements for over 15 billion LYD (about $3 billion).
In September, Libya's Minister of Oil and Gas, Mohamed Aoun directed the NOC to begin exploration of more blocs, both offshore and on land, in addition to developing existing discoveries.
During the Libya Oil, Gas, and Renewable Energy Exhibition, Aoun explained that this was an invitation to foreign and Arab companies to start investments in Libya. He added that it, "encourages foreign investors to see Libya, and develop the oil sector."
He noted that production at the end of 2022 will be close to the current daily production of crude oil, which is 1.2 million barrels per day.
Bengdara said that they plan to increase Libya's production of crude oil to 2 million bpd.
Bengdara held a meeting with the NOC's Budget Committee to follow up on the settlement of overdue salaries. They also discussed the NOC's three-year plan, according to the extraordinary budget.
Bengdara said that increasing production "will be achieved in accordance with a 3–5-year medium-term plan, to increase crude oil production rates to two million bpd within available capabilities."
He stressed that "the current capabilities, in terms of reservoirs and reserves, will help to reach these rates," explaining that Libya's crude oil production has surpassed 1.2 million bpd. As well as adding that increasing oil production has been the main goal of the Board since taking office.