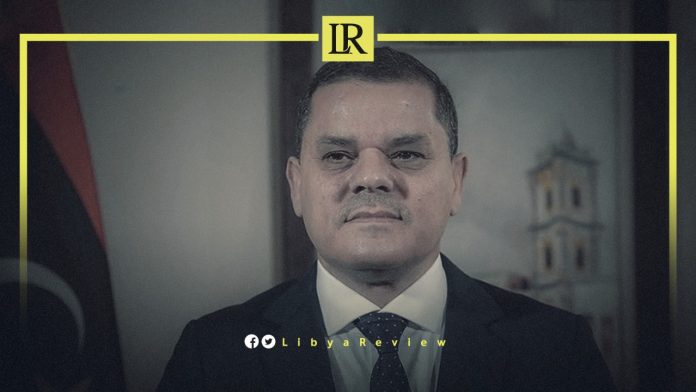 Libyan Internal Security Forces stationed outside Prime Minister, Abdel-Hamid Dbaiba's Cabinet headquarters arrested several doctors who carried out a peaceful protest on Sunday.
The Libyan Doctors Organization said in a statement that "the internal security at the headquarters of the Cabinet in Tripoli arrested and mistreated doctors because of their demand to implement a higher education project to rehabilitate and train medical personnel." The statement stressed that the doctors "will file an official complaint to the Attorney General about the incident," according to EREM news.
A few days ago, the organization called on medical personnel to gather in front of the Cabinet, in order to "participate in the vigil demanding financial allocations for the medical specialities project in the cities of Libya."
In their protest, the doctors raised slogans calling on the government to implement a previous decision issued against them. "We demand the Prime Minister to support and authorize rare medical specialities," they said.
A Spokesman for the doctors called on the PM to "allocate a sum of money for the rare specialities project to rehabilitate medical staff, and to raise their efficiency. This is to fill the deficit in many specialities, which will positively affect the health sector."
This is not the first time that guards have attacked peaceful protesters. In May, a group of civil status demonstrators were attacked in the same place.
The government continues to carry out its duties despite the expiry of its term of office, and the Libyan Parliament's withdrawal of confidence from it. Dbaiba refuses to hand over power to the Parliament-designate government headed by Fathi Bashagha.
On 10 February 2022, the Libyan Parliament announced the unanimous appointment of Fathi Bashagha as the new Prime Minister. But outgoing PM Abdul-Hamid Dbaiba warned that the appointment of a new interim government could lead to war and chaos in the country. He renewed his pledge to only hand power over to an elected government.