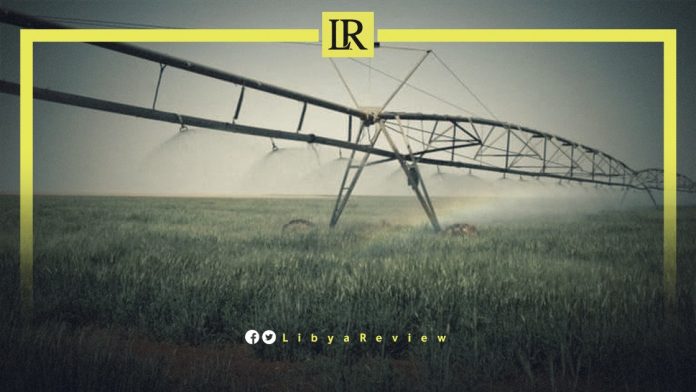 A member of Libya's Agricultural Projects Activation Committee in the Southern Region, Ahmed Al-Ferjani claimed that "most of the agricultural projects in the southern region are suspended, with losses exceeding 90%."
Al-Ferjani told Bakam News that the resumption of agricultural projects for improved grain was delayed. "These projects enhance the food security of Libya," he explained.
He added that the Committee began evaluating the operational and financial status of these projects, expecting the government to grant financial support in the beginning of 2023.
The eight projects produce about 200,000 tons of wheat and barley, while the country consumes about 1.26 million tons annually.
The southern region continues to suffer from marginalization by the government. Residents have long advocated the provision of basic services to the area.
The UN's Food and Agriculture Organization (FAO) said that Libya relies heavily on imports, about 90% of its needs to cover its cereal consumption requirements, mostly wheat for human consumption and barley for feed.
Between 2016 and 2020, Libya sourced over 30% of its wheat imports from Ukraine, and 20% from Russia, according to FAO. Almost 65% of total maize imports of 650,000 tonnes, and 50% of total barley imports of 1 million tonnes originated from Ukraine. This makes the country vulnerable to disruptions in shipments from the Black Sea region.
However, Libya's Minister of Economy, Mohamed Al-Hwaij has denied any negative impact of the Ukrainian crisis on the grain market in Libya. He emphasised that "the country's strategic reserves of wheat are sufficient for more than a year."
"The Ukrainian crisis will not have a significant impact on the country's grain market because it covers only 20% of Libya's wheat imports," he said in press statements.
The minister explained that one million tonnes of wheat are consumed annually, while imports from Ukraine do not exceed 200,000 tonnes.
Al-Hwaij added that Libya's emergency stock of soft wheat is sufficient for six months, and there will be no shortage of flour. He also pointed out that "there are many alternatives" to importing wheat in the event the crisis in Ukraine continues.