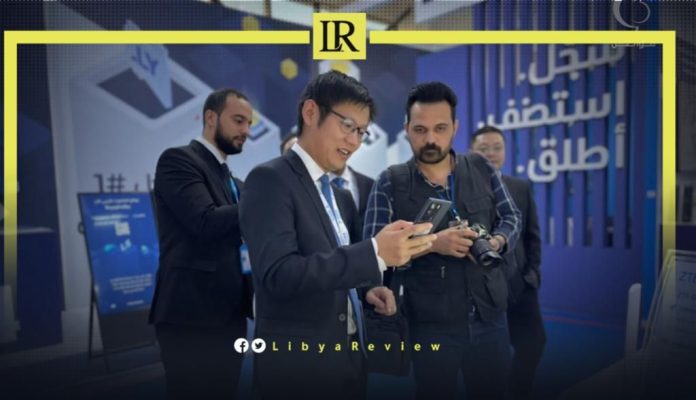 On Monday, the 10th edition of the Libya International Telecommunication and Information Technology Forum and Exhibition kicked off, with more than 200 companies participating this year.
The event includes the launch of new services and projects, including an esports tournament, and investment opportunities in the telecom sector. It also contains a contest for innovators.
The event will run from 14-17 November, under the auspices of the Libyan Post Telecommunications & Information Technology Company (LPTIC).
Last week, the Libyan Economy Minister, Mohamed Al-Hwaij met with the Director General of Huawei in Libya, Li Wenliang. They discussed the implementation of the transformation plan towards a digital economy.
The meeting was held at the Ministry's office in Tripoli, on Wednesday. The two sides "reviewed Libya's digital transformation plan, and ways to implement it with the participation of specialized local and foreign companies," according to a statement issued by the ministry.
The meeting touched on the "importance of developing infrastructure in the communications and information technology sector in Libya, to build the digital economy."
Al-Hwaij encouraged Huawei to "cooperate with institutions affiliated with the Ministry in implementing training and development programs for local staff."
In August, Huawei organised a workshop entitled "Fixed Broadband 2022". The event came in partnership with LPTIC.
In June, the European Union announced that it would launch a new project 'E-NABLE', in Libya. The project aims to support key economic institutions in introducing digital economic governance tools and improving digital services for businesses.
In a statement, the EU said that the three-year project (2022 – 2025) aims to promote an investment-friendly and conducive business environment, strengthen the private sector, and thus contribute to economic growth in Libya.
Libya has two opposing governments, each of them claiming that it is the only legitimate government in the oil-rich country. On the 10th of February 2022, the Libyan Parliament announced the unanimous appointment of Bashagha as the new Prime Minister.
However, incumbent PM, Abdel-Hamid Dbaiba warned that the appointment of a new interim government could lead to war and chaos in the country. He renewed his pledge to only hand power over to an elected government.