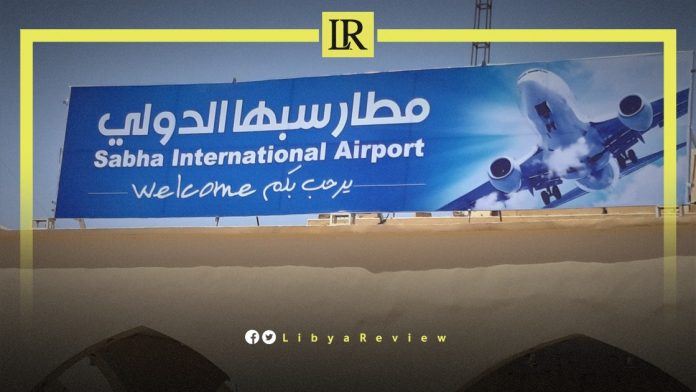 is "fully ready to operate international flights again, pending permissions from Tunisia and Cairo."

In press statements, Al-Mansouri said that the airport is ready to receive international flights again, after a period of successfully operating domestic flights.

The Director confirmed that aviation departments and carriers in the south are endeavouring to re-operate international flights, as this would ease many financial and economic burdens on local residents.

He explained that the preparations included the development of a new system to light the runways for 24-hour operations. This is in addition to a customs shed, a passport office, and modern security inspection devices.

In January 2014, Sebha airport announced the halt of all international flights, due to the outbreak of clashes.

In 2019, the airport received a commercial flight that took off from Benina airport in Benghazi.

On 22 March, the Government of National Stability's Deputy Prime Minister-designate for Fezzan, Salem Al-Zadma announced that they had received the government offices of the south.

He also stressed the need to enhance the development of Sebha airport, "because of its great importance and strategic location linking many African and European countries. As well as to benefit from the revenues of international flights transiting Libya."

He also pledged that the government would devote efforts to, "protecting the national constants represented in ensuring Libya's unity, stability, and sovereignty. In addition to working to enhance social reconciliation in southern Libya."

Libya has been in chaos since a NATO-backed uprising toppled longtime leader Muammar Gaddafi in 2011. The county has for years been split between rival administrations, each backed by rogue militias and foreign governments.

The current stalemate grew out of the failure to hold elections in December, and the refusal of Prime Minister Abdel-Hamid Dbaiba, who is leading the transitional government, to step down. In response, the country's eastern-based Parliament appointed a rival Prime Minister, Fathi Bashagha, who has for months sought to install his government in Tripoli.