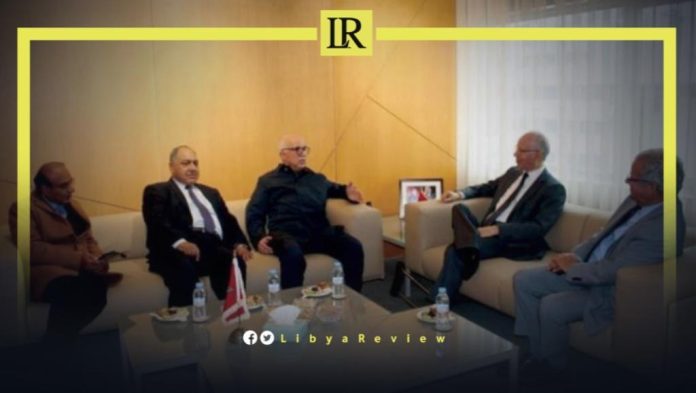 The Head of the Moroccan Authority for Integrity and the Prevention and Combating of Bribery, Bashir Al-Rashdi, received Suleiman Al-Shanti, Head of the Libyan Administrative Control Authority. Al-Shanti is leading a high-ranking delegation to learn about Morocco's experience in the management, oversight, and fighting of corruption.

In a statement issued by the authority, "this visit falls within the framework of the aspiration of the two sides to share and exchange experiences in the field of good governance, and to establish a culture of integrity, transparency, and anti-corruption."

During the meeting, Al-Rashdi briefed the Libyan delegation on the anti-corruption progress that Morocco is making at the institutional and legislative levels.

In turn, Al-Shanti reviewed the tasks of the Administrative Control Authority, and its roles in the field of good governance in public administration, and fighting corruption.

During the visit, the Libyan delegation will meet senior officials of the Supreme Court of Accounts and other officials, to learn about the efforts and roles of these institutions in the field of financial oversight and countering corruption.

According to the same statement, the Libyan Authority "exercises administrative control over the executive agencies in the state. It follows up on its work to ensure the extent to which it fulfils its responsibilities, performs its duties in the areas of its competence, and implements laws. It also works to uncover crimes and violations that impair the performance of the duties of the public office, or harm its dignity. It investigates and takes the necessary measures to hold the perpetrators accountable."

Last year, a Moroccan delegation, led by the Head of the Affairs of the Arab Maghreb Union (AMU) at the Moroccan Ministry of Foreign Affairs, arrived in Tripoli. The visit took place to prepare for the reopening of the Moroccan Consulate in the capital after an eight-year closure.

According to a statement by the Libyan Ministry of Foreign Affairs, the delegation included a number of senior officials of the Ministry. They were received by the Director of the Arab Department of the Ministry of Foreign Affairs and International Cooperation, Khalifa Al-Qaidi.