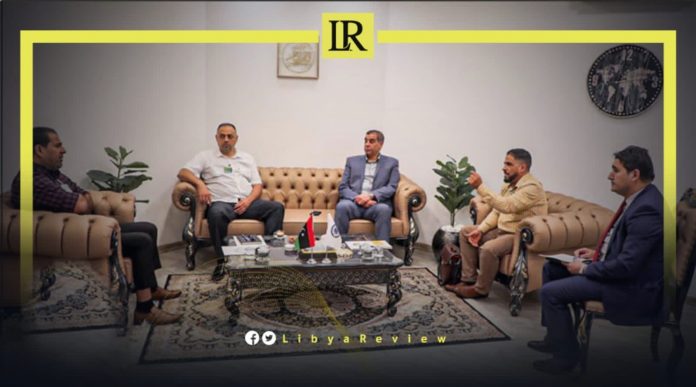 On Saturday, the Libyan Parliament-designated Deputy Prime Minister, Ali Al-Qatrani met with the Head of the National Anti-Corruption Authority in Benghazi, Fadlallah Haroun Al-Shuhaibi.
According to a statement, the meeting was attended by Osama Haroun, the authority's Private Sector Head at the eastern region's office, and the Director of the authority's Monitoring and Follow-up office, Miftah Al-Zawi.
Haroun briefed Al-Qatrani "on the work of the authority, including its follow-up to state agencies, its jurisdiction files, its reception of complaints submitted by authorities and citizens, and the procedures and records of financial disclosures."
The meeting discussed the authority's ability to follow up on all state agencies and institutions, in cooperation with the Attorney General. The authority is among the organs of the Libyan Parliament. This is in accordance with Council Resolution No. (131) for 2021 to adopt the executive regulations of Law No. 11 for 2014 regarding the approval of the National Anti-Corruption Authority.
The meeting dealt with preparations for holding a conference related to the work of the authority, and attended by the Libyan government, and the anti-corruption prosecution. They also discussed the needs of the authority, logistical support, a revised budget, and allocation of a headquarters.
In turn, Al-Qatrani welcomed the attendees, expressing his readiness to logistically support the authority, so that it may carry out its duties.