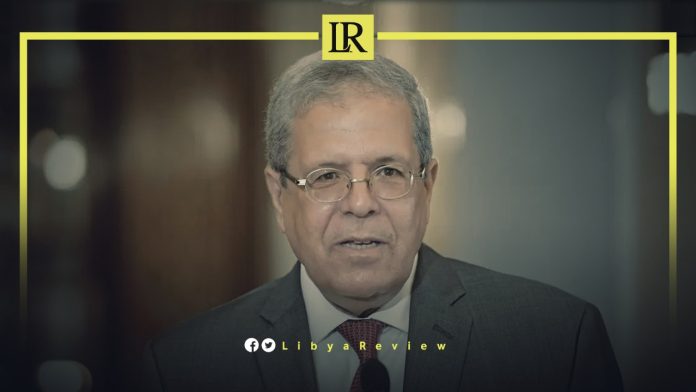 On Monday, Tunisian Foreign Minister, Othman Jerandi affirmed his "continued support for all initiatives aim to get out of the current political deadlock, and hold the long-delayed elections as soon as possible."

Jerandi made his comments during a meeting with the Head of Libya's Presidential Council, Mohamed Al-Mnifi on the sidelines of the Arab ministerial consultative meeting in Tripoli.

The FM said that his participation in the meeting "comes as part of Tunis' support for Libya's Foreign Ministry to carry out its role, and affirm Libya's Arab role despite the challenges."

During the meeting, which was attended by Libyan FM, Najla Al-Mangoush, Jerandi conveyed the greetings of Tunisian President, Kais Saied and his desire to "promote stability in Libya and see the country restore its role."

He also appreciated Presidential Council's "pivotal role in achieving national reconciliation, which constitutes the first major step for bridging the rift among the Libyan parties, and reuniting the people."

On Sunday, at the Rixos Hotel in Tripoli, Libya headed the 158th session of the ministerial consultative meeting of the Arab League Council, with the participation of several foreign ministers and representatives of Arab states.

The overwhelming majority of Arab countries boycotted the ministerial meeting hosted by Libya on Sunday. Only five of the Arab League's 22 members sent their Foreign Ministers, and even the bloc's Secretary-General failed to attend.

The snub underlines Arab divisions over the Tripoli-based government, whose legitimacy is contested by Bashagha in the war-scarred east.

Regional heavyweights Egypt, Saudi Arabia, and the United Arab Emirates did not attend. Four members sent lower-ranking ministers or ambassadors, while Arab League Chief, Ahmed Aboul Gheit was also absent.

Libya's current political stalemate grew from the failure to hold elections in December 2021 and Prime Minister Abdel-Hamid Dbaiba's refusal to step down. In response, the country's eastern-based Parliament appointed Fathi Bashagha, who has sought to install his government in Tripoli for months.

The protracted stand-off between the two governments led to bouts of clashes in Tripoli last year, risking the return of civil war to the oil-rich nation after months of relative calm.

The North African nation has plunged into chaos after a NATO-backed uprising toppled and killed longtime dictator leader Gaddafi in 2011. Libya has been virtually ruled by a set of rival militias and armed groups in the east and west.