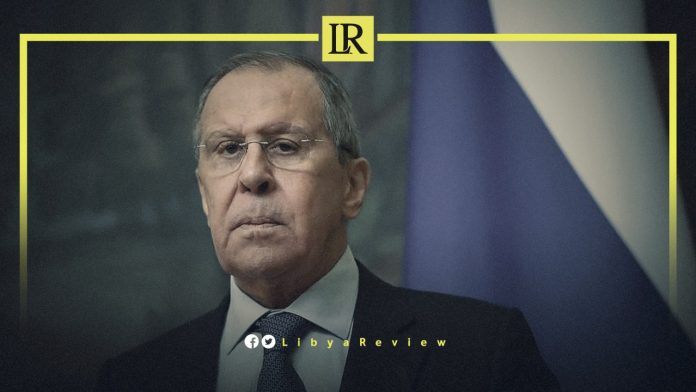 Russian Foreign Minister, Sergey Lavrov underlined that Russia does not interfere in the internal affairs of other states, dismissing French President, Emmanuel Macron's claims against Moscow. He said that Libya became a "black hole" – among other things – due to France's intervention in the Libyan Civil War as part of NATO forces.

The former Secretary-General of the Arab League, Amr Moussa claimed last year that the results of NATO's intervention in Libya "were disastrous."

In press statements, Moussa added that the "results of NATO's intervention in Libya in 2011 were a violation of Libyan sovereignty."

He confirmed that the "situation in Libya was difficult in light of the state of anger and revolution. This opened the door to many rumours and stories at the time."

Moussa stressed that the Arab League did not ask for NATO's intervention. "What is reported about our call for NATO to intervene in Libya is contrary to the truth, and there is a lot of misunderstanding about it. If the Arab League could move NATO in this way, it would be easy. It is not reasonable what is being reported in this regard, and whoever wants to know the truth should see the documents available at the United Nations."

He pointed out that the discussions that took place in this regard "must be viewed and not rely on what is published of whims only. It is also possible to view the book of the Libyan Foreign Minister at this time."

He emphasized that the Libyan Foreign Minister at the time "acknowledged his fear of me interfering in the Security Council discussions and my objection to NATO's intervention in Libya. I tried to ease matters personally, but I could not stop a Security Council resolution."

He pointed out that the Security Council's decision "came at the request of Libya, through a session of the Security Council, not the Arab League."

The All Africa news site said in a report: "What NATO and Africa have caused on the continent are more coups and more chaos. It has been bombing Somalia and Libya for many years."

"In 2011, NATO launched a military intervention to force Libyan leader Muammar Gaddafi out. It was Canada that led the NATO bombing of Libya. For over seven months, NATO's fossil fuel-powered fighter jets dropped 20,000 bombs, and its diesel-powered warships scammed the country," the report said.