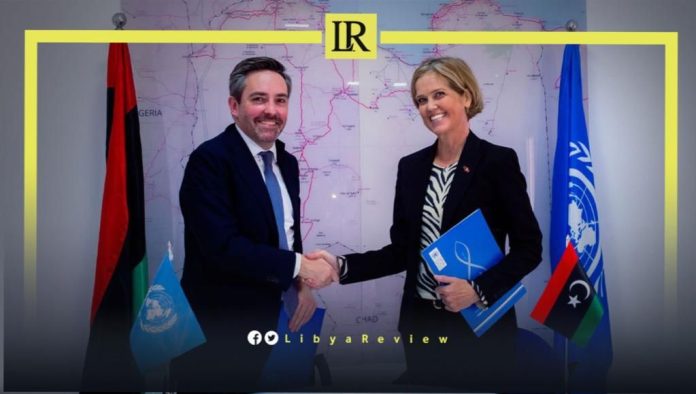 On Monday, the Norwegian Embassy in Libya and the United Nations Development Programme (UNDP) announced an additional USD $1.5 million from the Norwegian government to support local peacebuilding efforts in the south of Libya.

A statement published on the UNDP website said: "This brings the total contribution of Norway to UNDP Libya to USD $8.1 million since 2017."

It explained that the Libyan south "suffers from a high cost of living, limited public services, lack of economic opportunities, and the threat of violent conflict. To reduce the risk of further conflict escalation in the south, UNDP has established an area-based Local Peacebuilding and Resilience Programme to mark the transition from immediate stabilisation towards longer-term development and peacebuilding."

The Programme aims to "strengthen local institutions to deliver meaningful improvement of living conditions at the community level, particularly for women and youth."

The newly pledged contribution builds upon the longstanding partnership between Norway and UNDP Libya, which has included support for UNDP's Stabilisation Facility for Libya (SFL) since 2017.

At the signing ceremony, Hilde Klemetsdal, the Norwegian Ambassador commented: "Norway is proud to extend its cooperation with UNDP, and we look forward to supporting peacebuilding in the south of Libya through this new agreement."

Resident Representative of UNDP Libya, Marc-André Franche further stated: "Thanks to our longstanding partnership with Norway, we have made a positive impact in various municipalities across the country. We look forward to expanding our collaborative efforts to support local authorities to develop peacebuilding plans, identify priority needs that foster peacebuilding, and generate hundreds of jobs in Southern Libya."

The initiative is implemented with the Ministry of Local Government, Ministry of Planning, municipality councils, civil society organisations and local stakeholders to ensure ownership and institutionalise solutions for long-term sustainability.