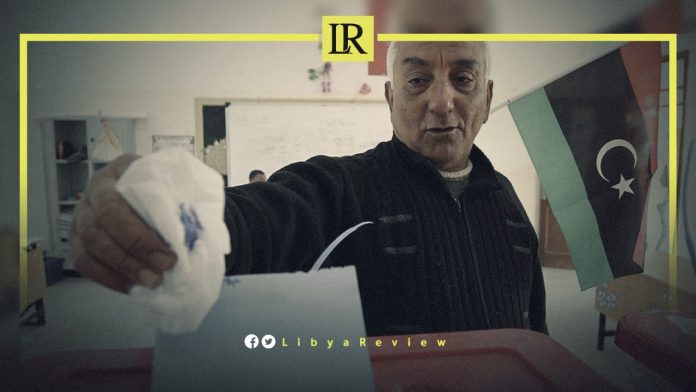 Libya's former Minister of Planning, Isa Tuwaijir said that the "continuation of the celebrations of the anniversary of the February Revolution is the real indication of the continuation of hope in the hearts of Libyans, to build a state of rights and law."

In press statements, Tuwaijir added: "The negative external interference is still preventing the Libyans from agreeing to hold free and fair elections, according to a constitutional basis."

He noted that there are "signs indicating that something will push towards a solution. It is the repercussions of decades of ignorance."

The former minister pointed out that "it is enough for the Libyans to learn the hard way of wars, and mass graves, and the current scene is dominated by power lovers and thieves." He stressed that "this will not discourage the Libyans who supported the February revolution on solid principles, to lead their country to stability and prosperity."

Notably, UN Secretary-General, António Guterres stressed the "urgent need for a political will to break the protracted political stalemate in Libya, and achieve progress on multiple fronts."

Addressing the latest meeting of the High-level Committee on Libya, taking place in Addis Ababa, the UN Chief stated that "progress is sorely needed towards holding elections and advancing gains in security, national reconciliation, and human rights." He added that the UN "continues to be committed to Libyan-owned and Libyan-led solutions."

Guterres noted that the UN has been "totally committed to overcoming the misunderstandings of the past. We have no agenda and no goal but one: to secure the right of the Libyan people to live in peace, to vote in free and fair elections, and to share in the prosperity of their country."

"I share the growing frustrations of the Libyan people," the Secretary-General said. "The absence of elections worsens economic insecurity, heightens political instability, risks renewed conflict, and raises the spectre of partition. But, without an agreement, the United Nations, in close collaboration with key Libyan stakeholders, the African Union and international partners, should propose and pursue alternative mechanisms towards finding solutions," Guterres noted.

"There is no alternative to elections," he stated. "They remain the only credible pathway to legitimate, unified governance."

The UN Chief affirmed that the priority of the 5+5 Joint Military Commission (JMC) "must be the complete withdrawal of foreign fighters and mercenaries from Libya," recalling that external interference had fuelled Libya's descent into conflict.