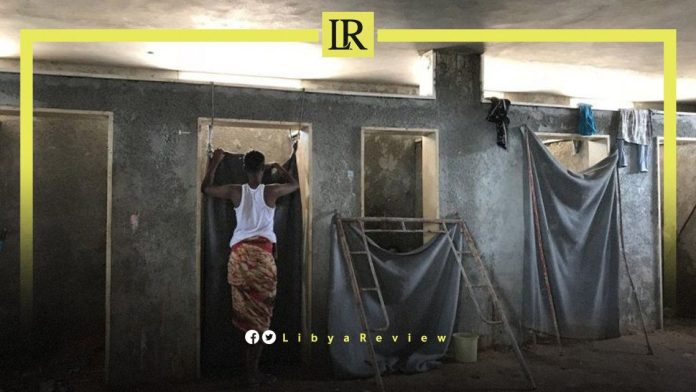 The Stability Support Apparatus in Libya (SSA) decided to close the Al-Maya detention center, west of Tripoli. This was after a letter was sent to the Head of the Libyan Presidential Council and the Attorney General from rights groups, demanding its closure.

According to a statement by the Syrian Organization for Human Rights (SOHR), the centre was closed as a result of efforts of SOHR and the National Council of Human Rights in Libya (NCHRL).

Both groups advised the Head of the SSA, regarding the closure of the shelter in Libya, and to respect the terms of the Agency for Combating Illegal Immigration.

The number of those detained in Al-Maya is approximately 1,500 people of Syrian, Egyptian, Eritrean, Ethiopian, and Bangladeshi nationalities among others, according to SOHR.

Notably, Libya's authorities have detained 22 Syrians, including three children in a detention center for over four months.

Sources told SOHR that the Libyan authorities detained them on 13 November 2022. They spent three months in Mitiga prison, ten days in Surman prison, and 15 days in Jadaaim until 16 February.

Moreover, the Syrians entered legally through Benghazi's Benina airport, via the Ajnehat Al-Shar airlines. They headed towards the western region of the country, where a doctor, a university professor, and three minors, one of whom had an amputated leg, were among those detained.

The Libyan authorities issued, through the Al-Ajailat court, a verdict of deportation against them. As well as a fine on 31 October 2022, of 600 Libyan Dinars.

SOHR claimed that the detainees suffered from scabies, skin diseases, shortage of water, poor hygiene, shortage of medicine, poor health care, and a lack of suitable clothing for winter.

The Observatory called on the Libyan authorities to release the detainees, and not deport them to Syria.

Speaking to SOHR, a survivor told of the tragic conditions faced by Syrians in detention centres, which are run by militiamen in Libya. The survivor, who was released after paying a ransom, described the "cruel torture, humiliation, and starvation under poor health conditions" faced by Syrians in the center.