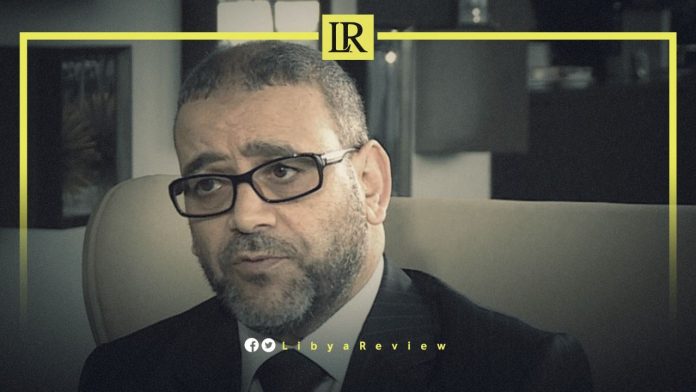 On Wednesday, Libya's National Oil Corporation (NOC) accused the Head of the High Council of State (HCS) Khaled Al-Mishri of "leading a systematic campaign to strike and destabilize"
the oil sector in the country."

This came in response to Al-Mishri's allegations that the NOC Chairman, Farhat Bengdara is a dual national, and holds Emirati citizenship.

The Corporation denounced his statements, saying that "Al-Mishri serves his partisan and ideological goals that are not hidden from anyone." It also denied claims that the UAE had obtained special concessions in the Libyan oil sector.

"This campaign aims to strike the Libyan oil sector, and destabilize its administrative stability. It also aims to involve this vital strategic sector in Al-Mishri's political struggles," the NOC said in a statement.

The state-owned corporation expressed its regret at the" inappropriate level reached by Al-Mishri, in settling a personal dispute with an independent, sovereign Libyan national institution."

It also called on the HCS to "compel Al-Mishri to "stop using his official capacity to settle scores and his dishonourable battles."

The NOC requested an official apology for "his transgressions and fabrications," noting that it will "resort to the judiciary if he does not stop his allegations."

Last month, the NOC's Board of Directors launched the development of a new strategy for the oil and gas sector in Libya. This will focus on the NOC and its subsidiaries, in partnership with leading US consulting firm, Kearney.

According to a statement by the corporation, the Strategic Programs Office was established to oversee the strategy and ensure the NOC delivers for people across Libya, and its strategic domestic and international partners.

The new unit will be responsible for critical initiatives and programs that include the empowerment of youth in the oil and gas sector in Libya, renewable energy projects, reducing environmental damage in oil fields, and institutional development.

Libya produces about 1.2 million barrels per day (BPD). Bengdara said the new plan aims to raise the production to 2 million bpd.