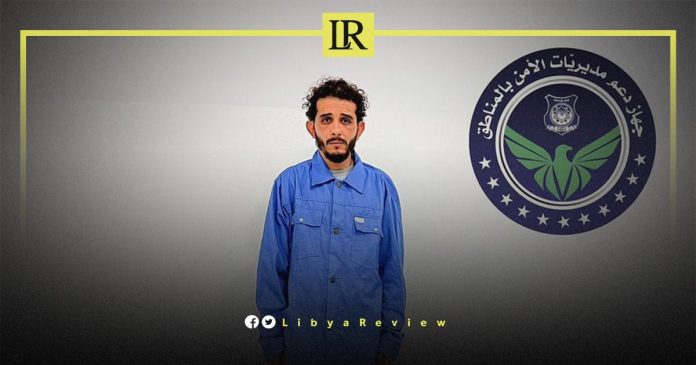 Members of the Libyan Security Directorate Support Agency apparatus in the regions managed to seize a drug dealer in the city of Tripoli, in possession of about 1,500 narcotic pills and 2 kilograms of hashish.

In a statement on its official Facebook page, the agency said that the arrest took place after an elaborate ambush was prepared. This was based on information received from the Anti-Narcotics Agency about the location and movements of the arrested person.

The Security Directorate Support Agency in the regions confirmed that the drug dealer was handed over to the Narcotic Drugs and Psychotropic Substances Control Agency to complete the investigation with him.

Last month, Libya's Interior Ministry announced that members of the deterrence apparatus have arrested an organised gang, that was planning to manufacture and trade drugs internationally.

In a statement, the Ministry said that "a machine used to manufacture narcotic pills at a very high density was seized after arriving in the country, through a seaport coming from Europe."

The statement explained that "this was done after setting up a tight ambush in the Al-Sawani area to seize the machine, while it was being delivered to a Libyan city, to begin the production process of nearly 100,000 narcotic pills per day."

In November, the Public Prosecutor's Office announced the seizure of 14,910 pieces of hashish and 829,830 narcotic tablets. These were hidden in a container designated for transporting durable goods coming from Turkey, at the seaport of Misrata.

The Office ordered that the perpetrators be referred to the competent authorities to complete all legal procedures against them, and confiscate the narcotics.

The drug trade in Libya has proliferated since the 2011 civil war. the Maltese authorities recently seized 612kg of cocaine en route to Libya, in a record-breaking haul worth some €69 million.

In May, the Head of Libya's INTERPOL National Central Bureau, Adel Bentaleb, claimed that there has been a marked increase in drug traffickers using Libya as a transshipment point. This includes drugs from as far as South America.

"While many of these drugs are neither produced nor consumed here, this has not spared us from the violent crime inevitably wrought by such activity, which we are determined to combat alongside INTERPOL," Bentaleb said.