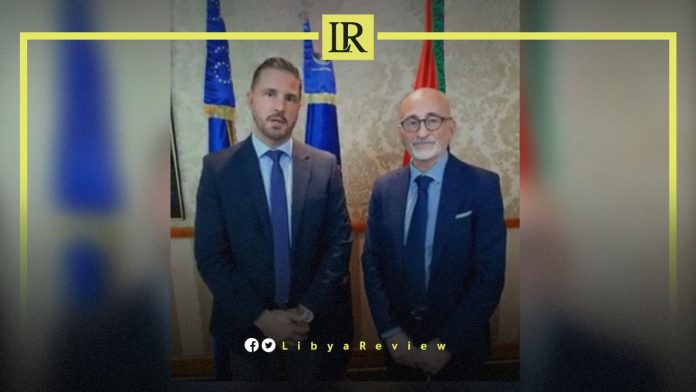 The European Union Border Assistance Mission in Libya (EUBAM) has expressed its commitment to provide training and capacity building coursefor Libyan customs officers.

EUBAM recently concluded a training course for customs officers on fighting the counterfeit and illicit trade of pharmaceuticals.

According to a statement issued on Friday, the Project Manager, Massimo Antonelli said that "customs are the first watchers at the border to look at the incoming counterfeits."

The statement added that, "Libya needs to improve its enforcement capacities against counterfeit goods, to fully control the import and export of fake and dangerous products."

"We are very committed to capacity building of the customs ", said Luis Puig-Saenz, Head of EUBAM's Boarder Management Unit.

On Monday, the Customs Center of the Misrata Sea Port announced the seizure of a shipment of drugs of about 1.7 million narcotic tablets, hidden inside a cargo ship.

The Director of the center, Colonel Khaled Al-Dalaa said that the Italian-flagged ship arrived at the port on Sunday, from Belgium. The ship was carrying 4,688 cars on board.

Colonel Al-Dalaa cited "private sources" who informed the Libyan authorities about the illegal shipment. Customs members were able to seize the drugs from inside four vehicles, after an inspection and scanning process.

He added that "the Public Prosecution has seized the shipment to complete the legal procedures." As well as adding that he expected an increase in the number of tablets discovered, as the inspection process continues. The case was the fourth of its kind this year.

Last May, the Head of Libya's INTERPOL National Central Bureau, Adel Bentaleb claimed that there has been a marked increase in drug traffickers using Libya as a transhipment point. This includes drugs from as far as South America.

INTERPOL has said drugs worth nearly €100 million euros have been seized in Africa and the Middle East, during a large international police operation in March and April of 2021.