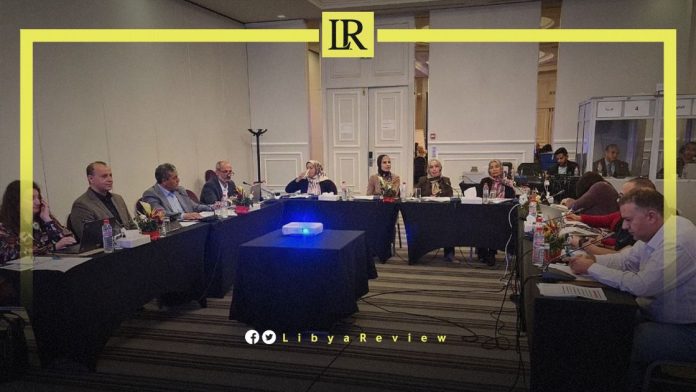 Libya's High National Election Commission (HNEC) and the Preparatory Committee, in cooperation with the Arab Network for Women in Elections, and the General Libyan Women's Union, announced their preparations to launch the regional conference to enhance women's participation in elections in Libya in mechanisms and solutions.

In a statement, the HNEC said that the conference is expected to be launched next May. This came during the preparatory meeting held in the Tunisian capital on the 17th and 18th of March.

The Chairman and members of the Higher Preparatory Committee participated in the meeting; Rabab Halab, a member of the Council, the HNEC Director General, Mohamed Iqhis, and President of the Arab Network for Women in Elections; Suhair Abdeen, members of the Steering Committee of the Network and the President of the General Libyan Women's Union; Fathia Al-Bakhbakhi, the First Deputy; Nana Issa.

On her part, Halab said, "these events come within the framework of the role played by the commission in the importance of enhancing women's participation in elections and discussing and overcoming the obstacles and difficulties that they may encounter."

She concluded, explaining that this "is in addition to the package of successes achieved by the HNEC for women, in order to reach the highest levels of participation that achieve the principle of inclusiveness and credibility."

Last month, the Chairman of Libya's HNEC, Emad Al-Sayeh, stressed that they needed "an observer for each polling center, i.e. six thousand observers. He added that 4,000 additional observers are needed to monitor the forthcoming elections."

He indicated that there were currently 2,000 observers, i.e. only one-third of the required number of observers for elections, "and we need to double it at least."

"Most candidates cannot provide a sufficient number of agents within their constituencies," Al-Sayeh said in a speech at the symposium of the Ministerial Committee for Support and Implementation of Elections. This was under the title "Election Monitoring Experiences and Lessons Learned."

He called on the government to provide financial and logistical support to civil society organisations concerned with monitoring the elections.