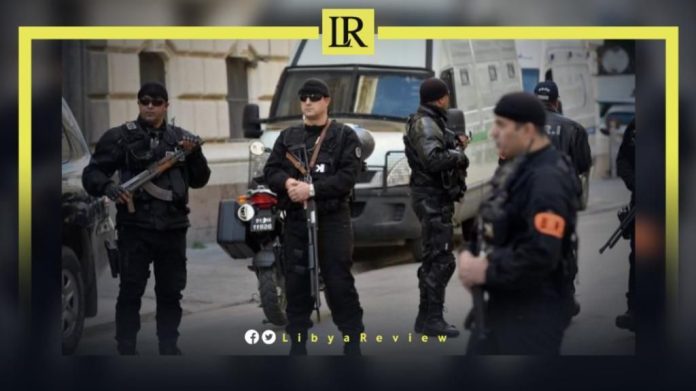 On Sunday, Algerian authorities said that more than 90% of the drugs seized over the past three years, have come from Libya.
Algeria attributes the increase of smuggling operations in recent years to Algeria's shared borders with countries "suffering from security disturbances."
Algeria shares a common border in the east with Libya, which has been going through a serious security crisis for years. On the western side, Algeria shares borders with Morocco, a country classified by UN organizations as the world's leading producer of cannabis. While in the south, Mali and Niger are being used by terrorist and criminal organizations.
The Head of the Criminal Investigation Department (CID) of the Algerian Judicial Police, Fawzi Malik told the El-Watan newspaper that "a gradual decrease in the quantities of hashish seized was recorded between 2020 and 2023."
He explained this was due to the "major security measures that were put in place along Algeria's western border, which led smugglers to use Niger or Libya to bring them into Algeria."
In September, the Libyan Customs Authority said that it had thwarted the smuggling of huge quantities of narcotic tablets concealed inside a car on the Libyan-Tunisian border at the Wadi El Bir region.
"After an investigation, officers were able to seize 270,000 narcotic tablets," the Customs Department said in a statement. They also found five bags of Heroin, weighing 2.5 kilograms.
The operation was reportedly led by Algerian smugglers. This was part of the efforts exerted by the Customs Authority to impose security and the rule of law, along the Libyan-Tunisian border.
In May, the Head of Libya's INTERPOL National Central Bureau, Adel Bentaleb claimed that there has been a marked increase in drug traffickers using Libya as a transhipment point. This includes drugs from as far as South America.
"While many of these drugs are neither produced nor consumed here, this has not spared us from the violent crime inevitably wrought by such activity, which we are determined to combat alongside INTERPOL," Bentaleb said.
INTERPOL has said drugs worth nearly €100 million euros have been seized in Africa and the Middle East, during a large international police operation in March and April of 2021.