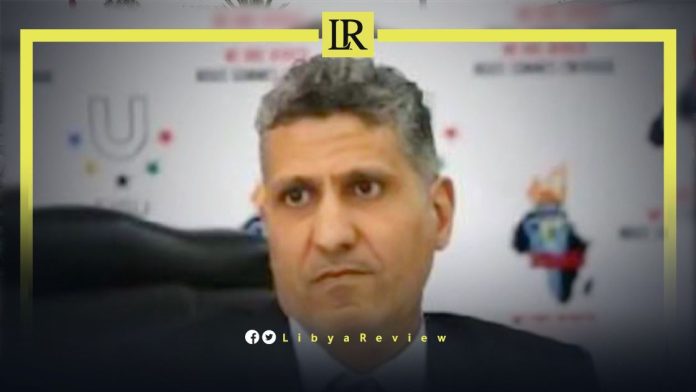 The Head of the Libyan Students Sports Federation, Tariq Hashad, praised the support, encouragement and motivation of the Minister of Youth, Fathallah Abdel Latif Al-Zni.

He added that the Minister gave Libyan students the opportunity to participate in the World University Games Championship, which is supervised by the International University Sports Federation. The competitions will be hosted by the Chinese city of Chengdu from July 27th to August 8th.

Hashad added, "the participation of Libyan students in this international forum will be in 12 sports, namely: bow and arrow, athletics, badminton, fencing, judo, rowing, shooting, swimming, table tennis, taekwondo, wushu and racket."

Notably, the Competitions Committee of the Libyan Football Federation announced the resumption of the Premier League, specifically the fifth round of the return stage on Friday.

The Libyan Federation had earlier announced the postponement of the match between the Al-Akhdar and Al-Nasr teams.

Al-Akhdar requested the postponement, as it was preparing for the Libyan Cup final against Al-Ahly Tripoli.

Last month, the Head of the Libyan Competitions Committee, Abdullah Al-Shahoumi noted that the season was postponed for the holy month of Ramadan, in exclusive statements to Al-Wasat TV channel «WTV».

Al-Shahoumi said that the committee found that the reason for the postponement until after Ramadan and Eid Al-Fitr "is an important and necessary matter that is in line with the public interest of all clubs, without exception, given the lighting conditions in the stadiums."

The committee chose six stadiums to hold matches, which meet the conditions of the federation. They are the Martyrs of Beninah International Stadium, the Al-Abyar Martyrs Stadium and Sheikh Chadae Stadium in Al-Bayda for the first group matches. The Abu Salim, Olympic, and Misrata stadiums were approved for the second group matches.

Libya has been in chaos since a NATO-backed uprising toppled longtime leader Moammar Gaddafi in 2011. The county has for years been split between rival administrations, each backed by rogue militias and foreign governments.

The current stalemate grew out of the failure to hold elections in December 2021, and the refusal of Prime Minister Abdelhamid Dbaiba, who is leading the transitional government, to step down. In response, the country's eastern-based Parliament appointed a rival Prime Minister, Fathi Bashagha, who has for months sought to install his government in Tripoli.