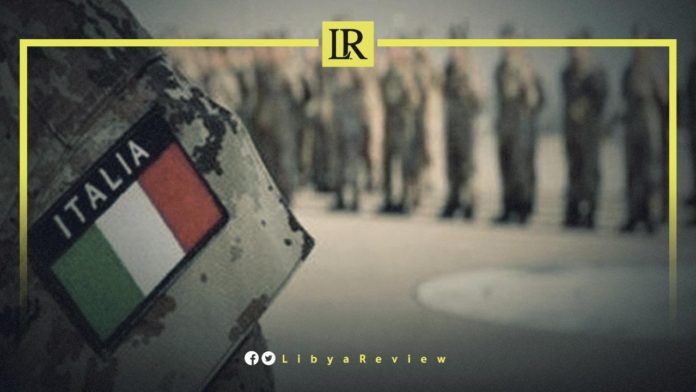 The Italian Defense Ministry denied reports that it was increasing the number of Italian soldiers present in Libya, stressing that this information is false.
It said in a statement that the number of Italian soldiers currently stationed in Libya is 250, out of a total of 400 licensed soldiers.
"No discussions are currently taking place with the Libyan authorities aimed at increasing the number of our mission personnel there, contrary to what was circulated by some unqualified sources," the statement noted.
"As approved by the Italian Cabinet last June, 17 missions will be deployed in Africa within the framework of the Italian strategy aimed at giving greater attention to the south, especially in the Gulf of Guinea, the Horn of Africa, and Libya," the Italian Defense Staff said.
The statement explained that these three regions appear to be geographically far apart, but are interconnected "Keeping peace in those regions is a priority for Italy to support the United Nations initiative aimed at stabilizing the region," the statement concluded.