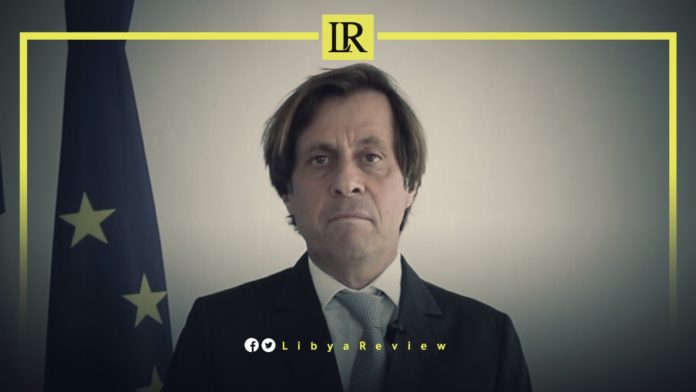 Nicolas de Rivière, the Ambassador and Permanent Representative of France to the United Nations (UN) in New York, stated that his country will focus on two main issues during its presidency of the UN Security Council for July. It will focus on humanitarian issues, and issues pertaining to the Middle East, specifically Libya.
It is noteworthy that a meeting will take place on July 15th, at the level of Foreign Ministers, related to the implementation of decisions on Libya. This includes the implementation and monitoring of the ceasefire as well as the withdrawal of foreign forces and mercenaries, in addition to preparations for general elections.
Last month, the Berlin Conference II on Libya reiterated the call for the immediate "withdrawal of foreign mercenaries from Libya," according to the Italian news agency, Nova.
The Conference also called for the Libyan authorities to do their part to make the December elections possible; unify the Central Bank of Libya (CBL); and ensure an equitable distribution of oil revenues. These are the main points of the final declaration adopted today at the Berlin Conference II on Libya.
The 58-point document is divided into six sections, including the Introduction, Political Process, Security, Economic and Financial Reforms, Compliance with International Humanitarian Law and Human Rights, and the Follow Up. The conclusions are largely identical to the 51-point draft anticipated in recent days by Nova.