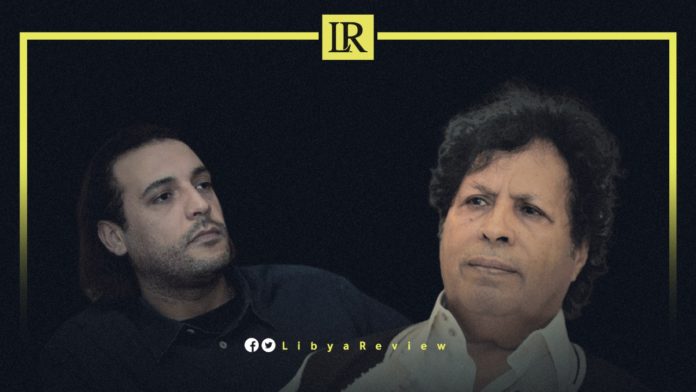 Ahmed Gaddaf Al-Dam, the cousin of former leader Muammer Gaddafi expressed his hope for the release of Hannibal Gaddafi, who is detained in Lebanon. He said that the crime of his kidnapping is "an affront to Lebanon and the Lebanese judiciary. It bears nothing but a historical shame for its perpetrator."
In exclusive statements to the Russian news agency, Sputnik, Gaddaf Al-Dam stated, "I wish the new government and its president would defend Lebanon's dignity by releasing Hannibal Gaddafi." Such a step would be a positive indicator for the world from the government, and to human rights and humanitarian organisations. "It would open a new and bright page for Libyan-Lebanese relations," Gaddaf Al-Dam explained.
With regard to the possibility of exerting greater effort, especially after the release of Saadi Gaddafi, he said: "the situation of the kidnapped Hannibal is a different case, and that they are making every effort until his return. We will not stop demanding Hannibal's release, we will not stop."
Earlier in September, Libyan authorities released Saadi Gaddafi from prison. He is the third son of former Libyan leader Muammar Gaddafi, who was killed during a 2011 NATO-led uprising.
According to a source, Gaddafi's son promptly boarded a flight to Istanbul upon his release. They claimed that Saadi's release was the outcome of negotiations with top tribal figures, and Prime Minister Abdel-Hamid Dbaiba.
In September 2011, Saadi fled to Niger shortly before the fall of his father's regime. Niger granted him asylum for "humanitarian reasons." In 2014, he was extradited him to Libya, after Niamey accused him of destabilising southern Libya and moving sleeper cells to overthrow the government.
In 2011, Interpol issued a red note against Saadi for reportedly "taking over property by force and intimidation," when he was President of the Libyan Football Federation.
Saadi first appeared before the Tripoli appeals court in May 2015 on charges of involvement in the murder of the late Libyan football player, Bashir Al-Rayani in 2005. In 2018, the Northern Tripoli court acquitted Saadi in Al-Rayani's death.