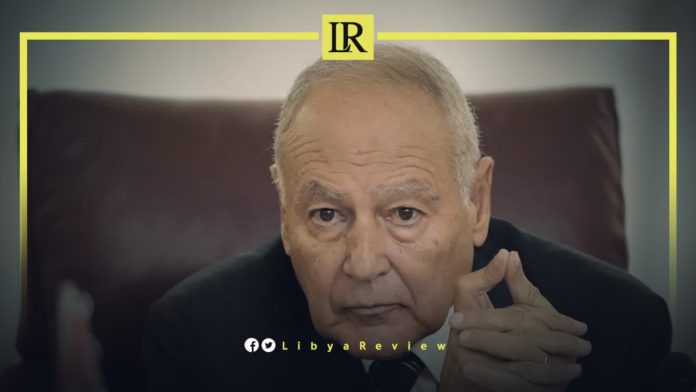 The Secretary-General of the Arab League, Ahmed Aboul Gheit, is set to participate in the ministerial meeting on the Libya Peace process, co-hosted by Germany, Italy and France.
The meeting is scheduled to be held next Wednesday on the sidelines of the 76th session of the United Nations General Assembly (UNGA) in New York.
A well-informed source at the Arab League stated that Aboul Gheit will meet with a number of Heads of governments, along with the President of the Libyan Presidential Council, Mohammed Al-Mnifi. They will discuss the latest developments in the political process in Libya and the ongoing preparations for holding the upcoming elections next December.
The source also confirmed that the Arab League Chief will participate in a number of important international meetings on issues that fall under the priorities of joint Arab action.
In addition, Aboul Gheit is set to take part in a virtual summit called by United States (US) President, Joe Biden, on the COVID-19 pandemic.
Notably, Al-Mnifi's visit to the US will last for a week, during which he will deliver a speech before the UNGA session. He will also hold bilateral talks with a number of Arab and Foreign Ministers concerned with the Libyan crisis.
Last week, the Embassies of France, Germany, Italy, the United Kingdom, and the US in Libya, urged all Libyan actors to ensure inclusive, free and fair parliamentary and presidential elections on the 24th of December 2021.
In a joint statement, the Embassies said that such elections, as determined in the Roadmap of the Libyan Political Dialogue Forum (LPDF) in Tunis are an essential step in further stabilizing and uniting Libya, and their results should be respected by all.
They added that the steps, announced by the House of Representatives (HoR) towards this goal, represent significant steps towards the holding of elections on the 24th December 2021.