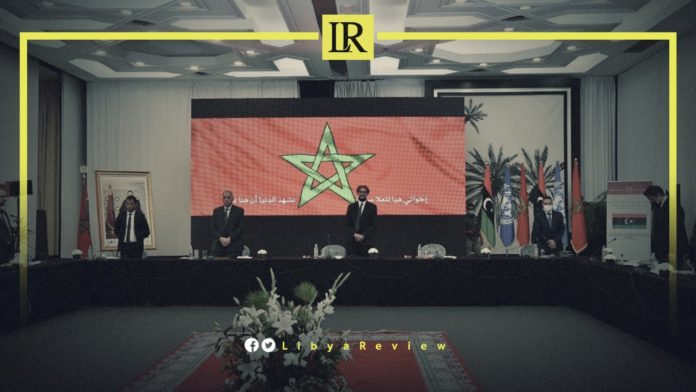 Libyan MP, Abu Bakr Said, said that the failure of the Morocco Meeting between the Parliament and the High Council of State (HCS) to reach a consensus formula confirms that there are those who do not want the elections to be held on schedule.
The Libyan MP pointed out that this might be an additional opportunity for Parliament and the HCS to reach consensus and search for other alternatives to formulate election laws, "if the real goal is to achieve the elections next December."
On Friday evening, the two Libyan sides issued a final communiqué on their consultative talks held in Rabat. They emphasized the need to ensure respect for the results of the elections by deploying international observers, to guarantee the good progress of this important national entitlement.
The two-day consultative meetings were attended by many Moroccan officials and members of the United Nations Support Mission in Libya (UNSMIL).
The meeting has been ongoing since Thursday in Rabat between the Libyan representatives within the framework of Inter-Libyan discussions. They are discussing a pending Libyan electoral law, a crucial requirement ahead of the presidential and parliamentary elections in Libya scheduled for December 24th.
The Special Envoy and Ambassador of the United States (US) to Libya, Richard Norland, was also present at the meeting.
On the other hand, the United Nations Support Mission in Libya (UNSMIL) on Saturday commended the two delegations for the positive atmosphere of the meeting.
It also voiced support for their call on the international community to support the electoral process in Libya based on agreed laws and on the outcomes of the Libyan Political Dialogue Forum (LPDF) and to guarantee the respect of electoral results through the provision of international observers.