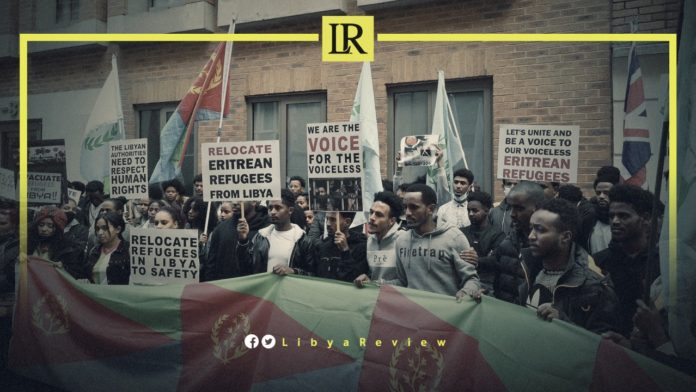 On Saturday, hundreds of Eritreans staged protests in front of the United Nations Refugee Agency (UNHCR)'s headquarters in London, demanding the immediate relocation of immigrants and refugees from Libya.
They also urged the international community to find a durable solution to the protracted suffering and ill treatment of refugees, asylum seekers and migrants in Libya.
"The brutality of the Libyan forces against the Eritrean refugees is unacceptable," they affirmed.
Daily life has always been very challenging for asylum seekers and refugees in Libya. Libya has been embroiled in war and political turmoil for the past decade, and was hit hard by the COVID-19 pandemic. The lack of a national asylum law means they are considered to be 'illegal migrants' and are liable to arrest, detention, and abuse.
Many vulnerable asylum seekers and refugees have lost their homes, possessions, and livelihoods in the ongoing crackdown, and say they now have no safe place to go in Tripoli.
Thousands have recently been detained in the most inhumane way, thousands crammed into hot and dirty jails without food, water and shelter. Refugees that were detained include many women and children.
Armed forces in Tripoli began a series of mass arrests a week ago, detaining more than 5,000 people in overcrowded detention centres as aid and rights groups voiced alarm.
On Friday, guards in a centre killed at least 6 migrants there as the overcrowding led to chaos, the International Organization for Migration (IOM) said.
The UNHCR said it was trying to help people waiting at the centre and urged crowds there to disperse so it could assist the most vulnerable. It added it was ready to assist with humanitarian flights out of Libya.