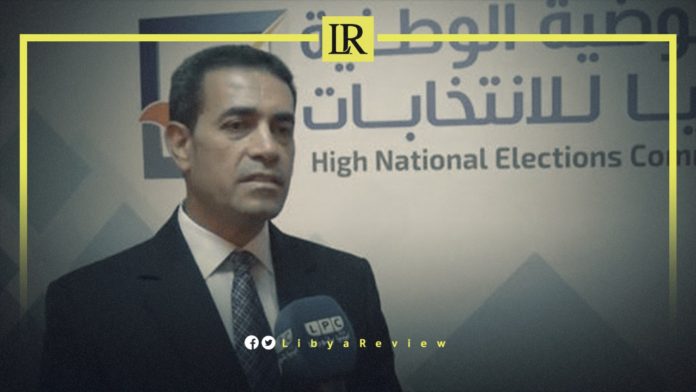 Sources close to the Head of Libya's High National Election Commission (HNEC), Emad Al-Din Al-Sayeh, revealed that the commission will start accepting candidacy applications for the country's presidential elections starting October 24th.
In press statements, the sources confirmed that the commission will also start distributing voter cards within the next 10 days.
Al-Sayeh said that preparations for holding the upcoming elections scheduled for December 24th are almost finished, despite differences over voting laws and warnings the outcome could be contested.
"We are 80 or 90 percent ready" for the presidential and parliamentary votes in December and January, Al-Sayeh noted in press statements last week.
"I think there will be very high turnout for these elections, especially as there will be direct presidential polls for the first time since Libya's independence" in 1951, he added.
He admitted that logistical problems remain but insisted that they could be overcome.
He called for technical amendments to be made to the presidential election law. He confirmed that such amendments are related to the electoral process, not the legislation.
"The commission does not have the authority, according to the law, to exclude any candidate or make any political agreements with any party," he noted.
Libya's presidential and parliamentary votes were initially set for the same day — December 24th– but on Tuesday Parliament announced that the legislative elections, the country's first since 2014, would be postponed until January.
In August the HNEC said that more than 2.8 million Libyans had registered for the polls, out of a population of around 7 million.
Libya has been torn apart by violence since the overthrow of long-time leader, Moammer Gaddafi, in 2011.
Last October's ceasefire between rival eastern and western governments, after United Nations-(UN) hosted talks, led to a transitional government taking office in March to usher the country towards elections at the end of this year.