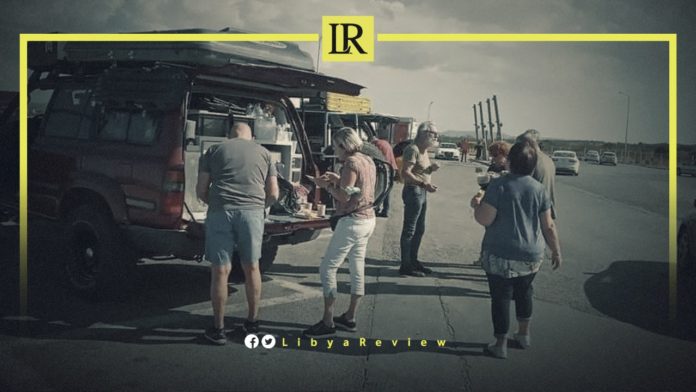 On Tuesday, Libya received the first group of one hundred tourists from various European nationalities, who entered the country through the Wazin border crossing with Tunisia.
The tourist trip is being organised by the Ministry of Tourism, and in cooperation with the Murcia Company for Tourism and Passenger Transport. This is the first time in about 10 years, since the tourism industry has taken a hiatus in the North African country.
The group arrived on Tuesday in the city of Ghadames. The tour program also includes a stop at several tourist destinations in the Sahara. As well as a visit to Tripoli and the ancient Roman ruins of Sabratha. The tourists will also attend performances by folk art groups in several of the cities in their itinerary.
Tourism in Libya has been heavily hit by the decade-long civil war. Tourism was still in its infancy prior to the 2011 conflict, but slowly developing. An estimated 149,000 tourists visited Libya in 2004, rising to 180,000 in 2007, although this still only contributed less than 1% of the country's GDP. There were 1,000,000 day visitors in the same year. The country is best known for its ancient Greek and Roman ruins, and Sahara desert landscapes.
The tourism sector in Libya remains underdeveloped due to the continuous political changes that have taken place in the country. This includes the military conflicts, the lack of security, difficulties in obtaining tourist visas, a lack of infrastructure, no protection of archaeological areas, and the lack of competent human resources.