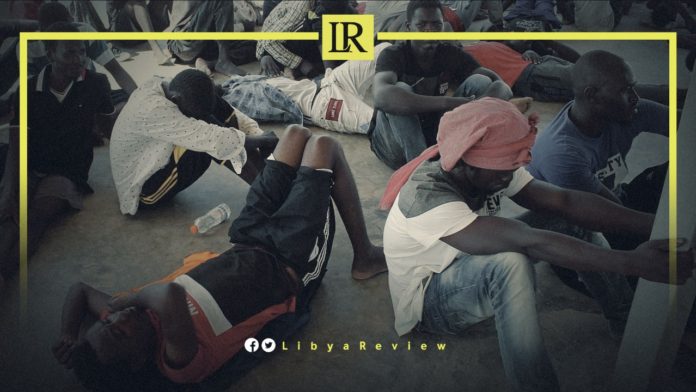 On Saturday, protesters marched from the Italian Embassy to the Home Office in London to protest against the British and European states' treatment of refugees coming through Libya and other countries.
Amnesty International called for the demonstrations, which began at the Italian Embassy. This is due to the Italian government's support and financing of Libya's Coast Guard to return refugees to Libya.
Ulrike Schmidt, an Amnesty coordinator told Socialist Worker newspaper that over 1,500 immigrants have been intercepted by the Libyan Coast Guard, "Italy finances Libya," she said. "Of those intercepted and returned only 600 could later be accounted for, between January and June this year, some 700 migrants have died in the sea," she added.
"Nobody enters those little boats unless they have to, these are people who hope to find a place of safety. Libya is not a safe place for them."
The protesters then marched to the Maltese Embassy, chanting, "Refugees are welcome here."
Outside the Embassy, activists discussed the "El-Hiblu 3"—three refugees aged 19, 16, and 15 who negotiated passage for 108 migrants on an oil tanker off the coast of Libya.
In March 2019, over 100 migrants were rescued by the El-Hiblu 3 from a sinking dinghy. They were told to head back to the Libyan coast, but the three young refugees negotiated a route to Malta.
The Maltese government charged them with terrorism—meaning they could face life imprisonment. "We demand freedom and justice for the El-Hiblu 3," one activist said. "The charges are extreme, unfair, and arbitrary."
Notably, dozens of African migrants in Europe staged a protests in front of the United Nations (UN) headquarters in Geneva, denouncing the repeated attacks on migrants and asylum seekers in Libya.