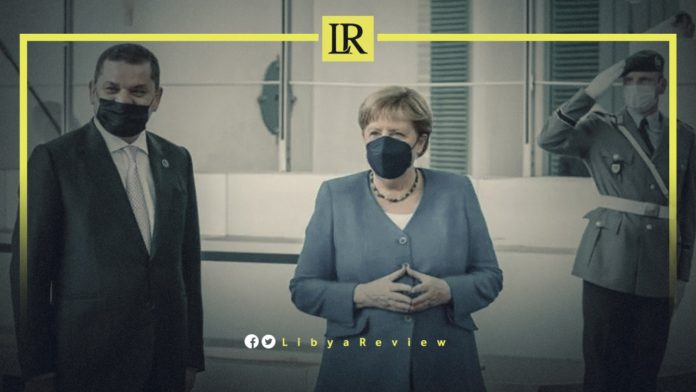 Libyan Prime Minister, Abdel-Hamid Dbaiba stated that former German Chancellor, Angela Merkel asked him to open the doors for Libyans to immigrate to Germany, during his visit to Berlin.
During a televised speech on the sidelines of a business workshop, Dbaiba explained that Merkel's request proves the experiences and capabilities of Libyan nationals.
"Ms. Merkel knows the experiences and capabilities of the Libyans. She had clear and detailed reports that prompted her to request that," Dbaiba said.
The PM visited Germany last June to participate in the Berlin II Conference on Libya, with a wide international and international presence.
German Foreign Minister, Heiko Maas said that the Berlin process sought from the beginning to put an end to the policies of some countries that fueled the war in Libya by providing weapons and cash to the warring parties.
Maas added that the conference aimed to strengthen support regarding the elections scheduled for 24 December, and the withdrawal of foreign forces from Libya.
"We understand that, after everything that has happened in Libya in the past, it is not that easy to organize elections. But difficult as it may be, I don't get the impression from my Libyan interlocutors that they want to postpone or even cancel the elections any longer," Maas said.
"The conference is an expression of the continued international support for the stabilisation of Libya," the German Foreign Ministry said.
In January 2020, the first Berlin Conference on Libya, at the invitation of Chancellor Merkel, gathered leaders of 11 countries, as well as the UN.
They agreed to unify the country's institutions, stop foreign interference, and respect the arms embargo imposed on Libya, as well as implement the ceasefire agreement.