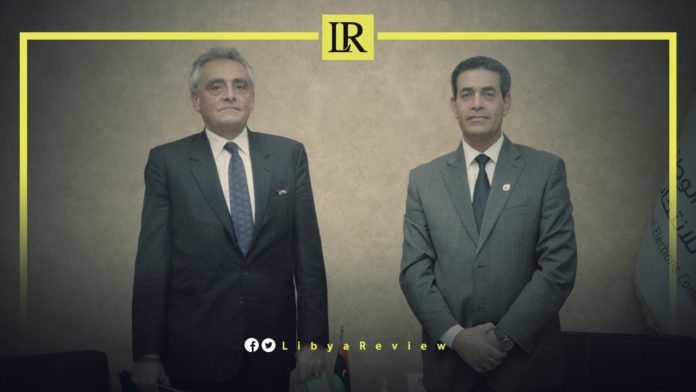 On Thursday, Italian Ambassador to Libya, Giuseppe Buccino, met with the Head of Libya's High National Electoral Commission (HNEC), Emad Al-Din Al-Sayeh in Tripoli. They discussed the latest developments regarding the upcoming elections.
Ambassador Buccino affirmed the support of the international community, and Rome for the success of the elections. "The two sides discussed the developments of the electoral process, and the commission's readiness to implement the electoral process at the end of this year," HNEC's statement read.
During the meeting, Buccino praised "the plan announced by the commission to implement the Presidential and Parliamentary elections simultaneously, and to make the nomination forms available to candidates."
The Italian Ambassador also hailed the commission's efforts to "complete technical and logistical issues, in order to move towards implementing the elections on time."
On Sunday, Al-Sayeh announced the registration for candidates in Libya's Presidential and Parliamentary elections will open in November.
During a press conference on Sunday, he confirmed that the first round of the Presidential elections will be on 24 December, while the second round will take place simultaneously with the Parliamentary elections, "which will then be held at a later date."
HNEC also published the registered voter's list on 25 October. "Appeals to should only be submitted within 48 hours from the list's publication," he noted.
Notably, the Libyan Parliament approved a law for Parliamentary elections to take place a month after the planned 24 December presidential elections.
The UN-backed roadmap called for parliamentary and presidential elections on 24 December.
Recently, the Italian Foreign Minister, Luigi Di Maio stated that the stability of Libya would ensure the safety of Europe. He also stressed the need to ensure peace and development in the country.