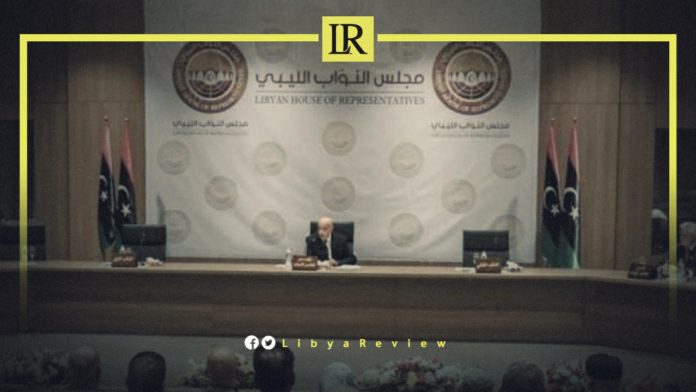 80 Libyan Members of Parliament (MPs) announced their support for the Presidential Council in its dispute with the interim Government of National Unity (GNU), over the powers to manage the file of appointments at the head of diplomatic missions and the country's foreign policy.
In a statement on Sunday, the MPs showed their full support for the Presidential Council against what they described as "the government's skipping of the road map outcomes."
The file of managing appointments at the head of diplomatic missions has for months been raising tensions between the two sides of the executive authority in the country.
On Saturday, the Libyan Presidential Council decided to suspend Foreign Minister, Najla Al-Mangoush from working "as a precaution" to investigate the "administrative violations" attributed to her. It added that the violations are represented in carrying out foreign policy without coordination with the Presidential Council.
The GNU, led by Abdelhamid Al-Dbaiba, rejected the Presidential Council's decision and asked the Foreign Minister to continue her work.
The GNU said in a statement that there is "no legal right for the Presidential Council to appoint, cancel the appointment of members of the executive authority, suspend them, or investigate them." The statement explained that such decisions are the exclusive powers of the Prime Minister of the GNU.
Al-Mangoush said she did not mention anything about the Libyan suspect of Lockerbie bombing Abu Agila Masud during her interview with the BBC.
The Minister explained that she answered a question related to the Lockerbie victims and the victims of the Manchester Arena bombing in 2017, which a British citizen of Libyan origin was accused of carrying out.
She noted that these issues fall under the jurisdiction of the Office of the Public Prosecutor in Libya, which is responsible for addressing them between the judicial institutions of the two countries.
In a statement, the Ministry of Foreign Affairs also warned not to circulate and disseminate false and misleading news to public opinion, because it is considered a crime punishable by law.