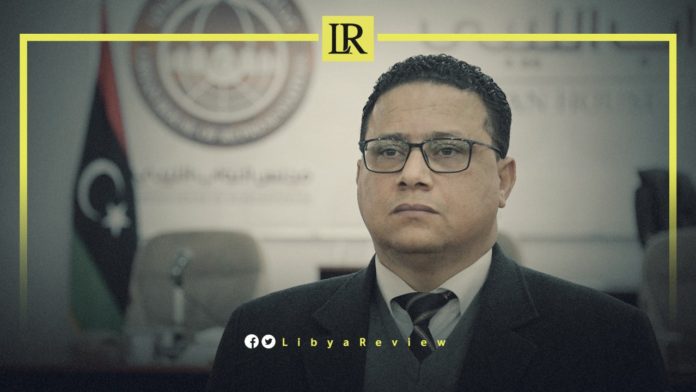 On Monday, Libyan Parliament Spokesman Abdullah Blaiheg announced that 45 MP's have submitted a motion to withdraw confidence from the Government of National Unity (GNU)
Blaiheg said that the MP's had discussed the government's responses in last week's hearing session. Subsequently, 45 members submitted the no-confidence request. He explained that according to Article No. 194 of Law No. 4 of 2014, the request will be discussed eight days after its submission.
Last month, 29 MP's called for withdrawing confidence from the GNU headed by Abdel-Hamid Dbaiba. They accused the government of "not providing the simplest services to the Libyan people."
A signed statement stated that the PM was dealing with the eastern region "on the principle of punishment and defeat, and has become a party to the conflict." They also accused the GNU of not adhering to the roadmap stipulated in the political agreement.
The MP's said that "the government did not abide by what it pledged before Parliament in the confidence-giving session last March. It then began spending billions under the guise of the budget in Turkey and Tunisia, without showing an improvement in basic services, which have continued to deteriorate."
They pointed out that this government "has become a burden on the Libyan citizen as a result of its high expenditures." As well as adding that "the absence of the government's coordination and management since its formation proves its failure in managing the state, and in achieving a small part of the citizen's needs."
They also criticized the PM himself, claiming that his "irresponsible statements threaten security and civil peace in Libya," and that he "withdrew the competencies of many ministries and public institutions and clearly intervened in military affairs and the efforts of the 5 + 5 Joint Military Commission (JMC)."
They concluded that all these reasons combined make it necessary to demand the withdrawal of confidence from the GNU because it, "increased the gap between the people and sowed hatred among them."